What New Attorneys Need to Know About Client Expectations
•
Published on
June 2, 2022
•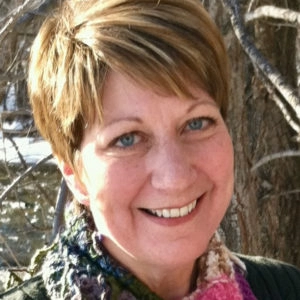 It is no longer enough for a lawyer to graduate from law school and successfully pass the bar exam in the current legal climate. New lawyers are also expected to have acquired some soft skills along the way, including how to manage client expectations.
Today's legal clients expect more than just legal advice from their attorneys. According to David Pester, a managing partner at UK law firm TLT, clients "look to their lawyers as true partners and consultants, able to bring a wide range of expertise to the table to deliver a successful outcome." A 2020 Wolters Kluwer survey found that 79 percent of legal clients say efficiency and productivity are vital; however, just 29 percent of those surveyed said these words accurately describe their current law firm. Seventy-four percent of the lawyers surveyed said meeting these changing client expectations is considered a trend with high impact, yet just 31 percent said they are ready to do it. 
Obviously, lawyers still have a lot to learn about client expectations.
Client Expectations – Pre-pandemic vs. Now
The legal industry has never been particularly willing to embrace change. For decades, decisions were made by attorneys who had been practicing law the same way for many years, either because they were resistant to change or unwilling to adapt their business model to meet the shifting needs of their clients. These attorneys and law firms often focused on developing their knowledge and skills to produce better outcomes for clients. Still, their clients were often disappointed in the quality of their attorneys' services due to inaccessibility, poor communication, lack of empathy, and an absence of respect.
However, COVID-19 disrupted the world – and the legal sector – in numerous ways. Before the pandemic, the legal industry was already in the process of change driven by various forces: financial, demographic, supervisory, technological, and competitive, and even the most traditional practices began to accept the need to grow with the times. COVID-19 significantly accelerated the demands of those working in the legal profession and client expectations regarding the services they receive. The pandemic has revealed a new breed of legal client – more tech-savvy, selective, comfortable with online research, and accustomed to high levels of customer service in other areas – who are demanding more from their law firm as well. 
Research has repeatedly shown that too many attorneys deliver the legal expertise that clients need but fail to provide the customer service they want. However, faced with stiffer competition, tighter finances, and clients prepared to walk if they don't get the service they want, many small and medium-sized law firms are now attempting to execute a customer-driven makeover in the following areas:
Communication.

One critical area of change involves communications, and clients are increasingly expecting to be able to contact their attorneys whenever and however they want, on the device they choose. According to

Raconteur

,

more and more clients are choosing to communicate with their lawyers via instant messaging, web chat and social media channels like LinkedIn and Twitter.

Cost.

Although clients are now more discerning about cost, the price is no longer associated with the time or complexity of the legal work being performed, the factors that attorneys have traditionally used to calculate their fees. Instead, clients expect precise cost estimates in advance and align the price of legal services with risk or the value to them or their business. They are looking for the best service, not necessarily the cheapest, appreciate quality, and increasingly demand that ad hoc advice be supplied whenever they request it, without charge. However, they will happily pay their lawyer's fees if they feel that they are the right person for the job.

Collaboration.

Today's legal clients expect legal services to be delivered in the most efficient way possible and consider the process of producing work to be as much a part of the law firm psyche as the law itself. Accordingly, they expect their lawyer to bring a wide range of expertise to the table in the form of multi-disciplinary teams with the ability to draw on backgrounds in project management, technology, outsourcing, and resourcing to deliver the best possible outcomes as quickly as possible. 

Innovation.

Clients want their lawyers to use technology to provide efficient legal services that meet their needs, and for them, a paperless law firm is a must. However, they understand that technology will never replace the skills of a good lawyer and believe that innovations in the legal sector need to focus on streamlining client services. In addition, they need to rely on their law firms' security practices and expect that their lawyer will protect their confidential information and keep it secure.
Responsiveness.

Suppose your firm wants to attract younger clients. In that case, you need to understand that they are the most likely to expect their law firm to have an online presence, offer various online modes of communication, and respond to inquiries quickly. If you provide what the modern legal client is looking for, you will be able to differentiate your law firm from the competition.
Specialization.

Generalists are out, and specialists are in. Modern legal clients want their lawyers to specialize in the type of service they need. The

2020 Wolters Kluwer survey

found that while 70 percent of the attorneys surveyed expect an increased demand for specialization and a decline in generalist work, only 29 percent feel prepared to address this trend. According to the report, the leading reason a client would replace a firm is its inability to meet their needs, followed closely by its failure to offer specialized services.
Trust.

Most legal clients are looking for an attorney who they can trust, and many people request referrals from trusted sources when deciding which law firm they should hire. However, if they cannot obtain a referral, they frequently turn to the next best source: the internet, where positive reviews from strangers often substantially impact who they will retain. The level of trust that clients put in online reviews makes it imperative for attorneys to ask satisfied clients to leave reviews of their firm on sites like Google, Yelp, Avvo, and Martindale-Hubbell.
Change is underway, and industry insiders say that evolving client expectations will be a driving force in the transformation occurring within the legal sector. Today's clients expect more – they want to pay for what is produced, not how many hours it took to deliver it, and they want ready access to their attorneys and their expertise. In response to this client-centered legal environment, law firms are exploring new ways to structure their organizations, reviewing their services and how they offer them, and analyzing the talent and technology necessary to deliver value to clients and meet their growing expectations.
What Will Always Remain Constant About Client Expectations (What Hasn't Changed)
Many lawyers associate client satisfaction with case outcome. However, what clients want most from their lawyers is something that law schools and continuing legal education courses have historically given little attention to: effective attorney-client communication. One 2013 study that covered the UK, Australia, and the U.S. found that skills like listening, explaining, and open communication (dismissed as "hand-holding" by some lawyers) are highly fundamental to client service. According to the research, clients value these skills so much that an attorney who fails to provide them would likely be considered ineffective. 
This perceived lack of communication skills is certainly nothing new. In 2006, the BTI Consulting Group found that the most significant cause of legal malpractice claims was not a client's dissatisfaction with the outcome of their case but rather the handling of the client relationship – failure on the part of the lawyer to listen, ask appropriate questions, and explain the relevant aspects of the matter. According to BTI: "Responsiveness to clients . . .  goes beyond returning phone calls and replying to emails . . . Clients expect law firms to be responsive not just to their phone calls, but also to their needs."
However, being responsive to clients doesn't mean committing to their unrealistic expectations. When clients come in for their initial consultation with an attorney, they sometimes ask, "Can you guarantee that (fill in the blank) will happen?" The expectation that a lawyer can commit to a specific result has persisted for decades, but an attorney cannot ethically make such a promise. Even if they could, the legal system is highly unpredictable, and it would be very foolish to make this kind of guarantee. The lawyer's job is (and has always been) to get the best possible result for the client and counsel them regarding the likely outcome, including best and worst-case scenarios.
Many clients shop around for legal representation and will continue to do so. After all, not every attorney is a fit for every client. But lawyers that provide excellent customer service and can temper and manage client expectations will likely thrive in this extremely competitive market, while those who do not risk failure.
Key Identifiers of Prospective Clients Who Will Be a Good Fit
According to Statista, more than 85 percent of all global consumers shop online, and 90 percent of these shoppers make their buying decisions from online reviews. A Google search is also an extremely popular way for prospective clients to find a lawyer. According to a recent Martindale-Avvo report, 43 percent of 6,300 legal consumers surveyed said they use Google searches to research a potential attorney. Nearly half who obtained a referral from a personal recommendation still used online review sites to check an attorney's reviews before contacting them.
But how can you identify prospective clients who will be a good fit for your law firm? Clients often fall into several categories, and it is helpful for attorneys to recognize certain patterns in behavior and motivation when they consider whether to take on a new client. These include:
Inexperience

. If a client lacks experience with lawyers, the legal system, or the area of law that their issue involves, they can seem overwhelmed and exhausted much of the time. The best strategy to handle this type of client is to patiently walk them through the process and provide detailed explanations of each step. If you don't have the time and patience to meet these expectations, a relatively "green" client might not be the best fit for you.

Know-it-all.

The opposite of the "green" client, the know-it-all is a habitual client who has been involved in the legal system before, and perhaps worked with multiple attorneys. To manage this client, you will need to establish your position immediately – you are the attorney in charge, not them. If you don't mind working with someone who is somewhat familiar with the legal process and not afraid to say so, this arrangement could work, but if not, you might think twice about representing this type of client.
Uncommunicative.

Just as lawyers need to be effective communicators, so do clients. If a client can clearly express what they want and need, chances are they will be a good fit for your firm. However, if they seem to lack honesty and transparency, this will undoubtedly affect the quality of your services. Two-way communication is vital to the delivery of excellent client service.
In a hurry.

The legal world is full of clients who want results "yesterday," and are willing to rush an attorney toward what could be a premature and potentially unfavorable result. If your firm is well-staffed, tech-driven, and known for being fast and efficient, you might be able to work with this kind of client. However, if you value clients who understand that quality work takes time and plan accordingly, a rushed client could try to pressure you to make mistakes and take more time rather than less.
Cost-conscious.

A good client understands the difference between the value and the cost of legal services. However, if a potential client appears to be more concerned with your fee than the quality of the services you will provide, this can be a red flag of trouble to come, particularly if their case resolves in a manner that they did not expect.

Loyal.

For most attorneys, the best clients value an ongoing relationship with their attorney that includes some realistic give-and-take, mutual respect, and appreciation. If you like and trust your clients and vice versa, this will likely positively influence not only the day-to-day interactions but also the case outcomes.
Most attorneys would agree that when they work with clients who are a good fit for them, they feel highly motivated to obtain the best results, a win-win situation for everyone involved.
How to Solicit, Collect, and Implement Feedback from Clients
Consumers research nearly everything online, including their attorneys. To compete in this online marketplace, firms need to survey their online presence periodically, and if your research tells you that you need more or more favorable client reviews, here are some things you can do:
Make it a practice to ask satisfied clients to review you and your law firm online.

Include a review request in your standard closing email to clients.

Practice regular online networking by reading online discussions, blogging to your target audience, and engaging them where they gather, be it on Twitter, Facebook, or LinkedIn.

Educate your staff on the importance of good customer service by modeling it yourself.
In many industries, it is common to conduct a post-engagement review to ask the client how they feel the project went. Many lawyers are not accustomed to doing this, preferring to move forward with other cases instead. However, when they skip this important step, they miss an opportunity to ask clients with recently closed files what they were (and weren't) happy about, how you could have performed better, and whether they would consider retaining your services again. Find out how you compare with other lawyers they've retained in the past and whether they would be willing to recommend you to others in need of legal services.
Habits that Will Help You Avoid Straining the Client Relationship
The goal of most law firms is to attract the right clients, not chase them away, and forming some positive habits will help forge strong relationships. Here are some examples of how to stay in harmony with those you represent:
Avoid multi-tasking

. It's easy to become impatient when you are supposed to be listening to your clients, particularly in initial client consultations when you're busy and have probably heard the same story many times before. But all clients want the chance to tell their story. They need to believe that you are genuinely interested, will anticipate their future needs, can avoid potential problems, and will take advantage of all opportunities to obtain a positive outcome for them. 

Automate busy work

. It can be challenging to give each client the attention they deserve when the firm's administrative work keeps piling up. However, nurturing client relationships becomes much easier when you

automate repetitive tasks

. All the time previously spent on monotonous and time-draining activities can instead be used to focus on billable activities. Practice management software does the administrative work, allowing you to turn your attention to delivering high-quality legal services that will make each client feel like they're your only client. A bonus: you'll also reduce the risk of lawyer burnout.

Gauge expectations early on

. When a client becomes unhappy with their lawyer, the issue often lies with the client's expectations. Maybe the case hasn't gone the way they thought it should have, and they are confused and disappointed with the outcome. This problem can be avoided by managing your clients' expectations from the onset of the relationship, and the initial consultation is your first opportunity to gauge what expectations they have for their case. To keep a client realistic, be honest from the start about all possible incomes, including worst-case scenarios, and revisit expectations as the case progresses.

Don't assume you know what is best for them

. Instead of listening to their clients, many lawyers are simply waiting for them to stop talking, thinking that they've "got the picture" and know what needs to be done. However, they've probably just gotten part of the picture. When an attorney does this, they're taking away a client's voice, making them afraid to express their viewpoints, and probably encouraging them to look for another lawyer who will listen to what they have to say.

Reach out

. With little or no significant progress to report, it can be easy for an attorney to ignore client calls and messages. But don't make this mistake. Frequent communication is critical to a healthy attorney-client relationship, even if there have been no new developments on a case. But unless the client asks you, don't feel the need to explain the legal intricacies of what you are doing – clients want you to handle their case, not teach them about the law. Instead, stick with explaining the implications of what is going on with their case, any decisions they need to make, and advise them on the best course of action to take. 
There's more to building a successful law firm than building strong client relationships, but without them, you risk damaging your reputation as well as your bottom line.
Ready to Meet and Even Exceed Client Expectations? Find Out How Lawmatics Can Help
To separate themselves from the pack in today's competitive legal landscape, small and medium-sized law firms need to have the right tools and resources to understand and meet client expectations. The Lawmatics platform offers an agile CRM that will help you:
Boost the growth of your practice by engaging and retaining new clients

Automate the entire client intake journey by seamlessly moving leads through the process with custom workflows

Manage all aspects of the entire client journey, step by step

Make it easy for your clients and leads to schedule time to meet with you

Efficiently manage client activity and communications

Spend more time meeting client objectives
For more information on how Lawmatics can help you give your clients what they are looking for today, set up a demo today.