5 Reasons Your Law Firm's Sensitive Data Belongs in the Cloud
•
Published on
October 19, 2022
•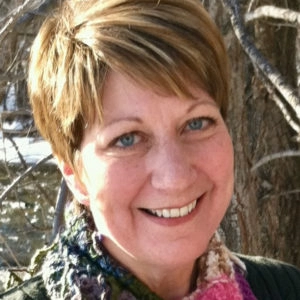 Cloud-based legal software applications have become mainstream in the past few years. These applications help to make the lives of lawyers easier because they are:
Hosted on the vendors' servers
Accessible via a web browser or mobile apps
Do not require law firms to provide server storage, memory, or processing power
Can integrate access to cloud-based file storage systems
Although resistance to change can be a daunting force in the legal industry, overcoming that resistance is necessary for a successful migration to the cloud.
What is Cloud Computing?
The National Institute of Standards and Technology (NIST) defines cloud computing as: "a model for enabling ubiquitous, convenient, on-demand network access to a shared pool of configurable computing resources (e.g., networks, servers, storage, applications, and services) that can be rapidly provisioned and released with minimal management effort or service provider interaction." 
What this means, in layman's terms, is that the cloud enables users to set up a hard drive and securely run software on the internet, giving them access to essential data, applications, and tools anytime from anywhere – a law office, coffee shop, home office, or even the kitchen table.
Over the past 10 years, organizations in almost every sector have moved their data to the cloud, migrating at least a portion of their infrastructure. Many businesses, and even the most security-conscious government agencies like the FBI, have adopted the cloud. However, the legal industry remains firmly behind the curve. But why?
Even a pandemic can't force some lawyers to embrace cloud-based software. While many industry observers and vendors predicted COVID-19 would deliver the final blow to on-prem preferences as many lawyers worked remotely, old habits are hard to break.
–
Victoria Hudgins, Legaltech News
November 15, 2021
Before the pandemic, law firms operated almost exclusively from on-premises solutions. Most of their remote connectivity was limited to web-based solutions focused on legal research and case management tasks. Cloud computing can replace all existing hardware infrastructures, enabling users to securely store and access data from anywhere in the world, regardless of physical restrictions or geographic borders. 
According to Forbes, most law firms experience a more favorable return on investment and a lower total cost of ownership when transitioning to the cloud and SaaS compared to managing their data with on-premises solutions. Yet, some law firms remain reluctant to move to the cloud, perhaps due to their leadership's resistance to change. Others fear that should they make the transition, they will face higher operational costs, experience business interruptions during data migration, and perhaps most importantly, lose access to and control over the firm's – and their clients' – sensitive data. 
Unfortunately, their data security concerns may be justified but are misplaced. Law firms have traditionally invested in on-premises servers to manage and store their sensitive information, and although cloud computing has now become universal, many law firms remain skeptical. However, small to medium-sized law firms that manage their data on-premises are particularly vulnerable to cyberattacks since they often don't possess the infrastructure or expertise to keep their servers secure. A Wi-Fi connection can leave information and files susceptible to a data breach, even with a secure firewall. 
According to Mandiant's M-Trends 2022 Cyber Threat Report:
Business and professional services, including law firms and financial services, were the top industries targeted for cyberattacks at 14 percent each, followed by healthcare (11 percent), retail and hospitality (10 percent), and tech and government (both 9 percent).

Thirty-seven percent of all attacks began with software exploits, while 11 percent resulted from phishing attacks. 

Successful supply chain breaches were up to 17 percent from just 1 percent the previous year.
During the early stages of cloud-based systems, concerns about confidentiality and ethics were a valid reason for firms to avoid outsourcing data storage to an off-site server. However, advancements in cybersecurity often make the cloud more secure than onsite servers.
Why the Cloud, and Why Now?
As more firms transition to working remotely, cloud-based systems provide the necessary secure access and offer flexibility and scale to accommodate a growing business. In addition, these systems provide encryption, automatic backup, teams of IT professionals, and physical safety processes like locked rooms with high-end camera systems and 24/7 monitoring – often impossible for law firms to enact at a reasonable cost.
Here are five reasons that law firms should put their trust in modern cloud-based systems to generate, manage, and protect their valuable and sensitive data:
1

Compliance

While on-premises systems require robust management and governance structures to meet security obligations, cloud governance provides the framework for cloud security. With properly executed control that minimizes the risk of security breaches on the cloud, cloud customers are more secure and compliant with data and security regulations, including the General Data Protection Regulation (GDPR). Here are some benefits of adopting the cloud to manage GDPR requests:
Automatic updates

.

With on-premises, server-based solutions, users must confirm and record that all security updates have been completed. However, most cloud-based platforms provide security updates automatically.
Support

.

Cloud-based solutions update their products and business operations to comply with regulations like the GDPR.
Secure storage

.

The GDPR requires organizations to ensure that they can restore access to personal data in the event of an incident. That could be challenging with an on-premises platform, but cloud-based solutions employ strong safeguards to protect client data.
In addition, cloud-based document management systems feature state-of-the-art security infrastructure and comprehensive governance protocols to ensure that data is backed up, secure, and protected. 
2

Protocol

Law firms are the custodians of several types of sensitive data – personally identifiable information (PII), trade secrets, evidence, and other confidential information. As a result, unauthorized access to files could result in the exposure of sensitive client information, reputational damage, and regulatory sanctions. According to the American Bar Association, 25 percent of the ABA's 2021 Legal Technology survey participants reported experiencing a cyber breach in 2021.

Legal professionals need to employ SOC II accredited solutions that have been verified using stringent criteria for confidentiality, security, privacy, availability, and processing integrity to protect data and keep it secure. A quality service provider can identify and deploy the appropriate security solutions that will enable any firm to benefit from the agility and low cost of the cloud while maintaining the environment's security. Additionally, many cloud providers utilize military-grade security standards and protocols to safeguard sensitive information, including data encryption standard AES256 used for data-in-transit and post-migration.
3

Control

Legal professionals sometimes believe that migrating to the cloud means giving up control over their data and their critical documents because their servers will not be located nearby. However, they are not giving up control or possession of their data; they are simply moving it to a safer location where it will be more easily accessible. 

Cloud-based systems provide role-based access that enables users to control access to their cloud servers by conveying certain privileges to individual users. This allows administrative-level users to control access to sensitive information based on the defined roles, rights, and privileges connected to various access levels. For example, partners and lead counsel can assign access to information shared only with individuals working on the case.

When you use cloud services, all your documents, emails, calendar events, daily tasks, contacts, timesheets, and invoices can be accessed at any time, by any authorized user, on any device. Cloud-based solutions provide many advantages over on-premises solutions in terms of control, including constant availability, simple scaling, and increased efficiency that help boost law firm productivity and profitability.
4

Security

Legal cloud computing has made great strides, and due to the economies of scale, cloud providers are aggressively investing in industry-leading security infrastructure. Firms are also becoming more and more concerned about their ethical duties regarding technology competence and keeping confidential client information secure, and a move to the cloud increasingly makes sense. 

Modern cloud providers also offer considerably more secure data storage options than law firms can provide in-house. In addition, these sophisticated systems are capable of: 
Identifying suspicious activities and behavioral patterns, and alerting customers

Making proactive recommendations, such as using stronger passwords, to users 

Detecting, tracking, blocking, and reporting any breach attempted by a third-party threat

Supporting the security standard for discovery, validation, and reporting of such attempts by an external threat

Applying

multi-factor authentication (MFA) controls that go well beyond the standard username and password protocols to minimize the risk that unauthorized users will gain access to the system 
According to Lawyer Monthly, the front line of defense for any cloud system is encryption, ensuring that client and firm data remains confidential. Yet less than half of the law firms who participated in the ABA's 2020 Cybersecurity report utilize encryption and other security tools like two-factor authentication, intrusion detection and prevention, and remote device management procedures.
Third-party verification is another key security feature to ensure that the security of the vendor is verified and confirmed by reputable third parties. Another must-have feature of cloud platforms is an anti-malware software that continuously scans servers and file systems for threats and notifies cloud users in real-time as part of the integrated Layered Defense System.
5

Cost

No discussion of the merits of cloud-based services would be complete without addressing the cost savings these platforms deliver for law firms. In addition to being extremely secure, cloud adoption is also cost-efficient because it can:
Minimize the need for in-house servers, subsequently allowing firms to avoid investing in and managing expensive computer hardware.

Facilitate a virtual office, allowing team members to securely access data and collaborate remotely from any location to eliminate upfront costs, reduce overhead, and enable firms to devote a more significant portion of their budget to more critical endeavors.

Give teams access to 24/7 support, often essential without a dedicated onsite IT team.

Be easily implemented into numerous firm operations, including marketing, client acquisition, and business development.
Cloud computing is more cost-effective than an on-premises solution for one simple reason: the initial costs of moving to the cloud are much lower than purchasing a server, enabling law firms to lower the costs incurred for technology investments by 30 percent or more. Maintenance and support costs are usually included in a monthly fee priced on a per-user, per-month basis – no implementation fees and additional hardware costs apply.
Thinking of Moving Your Firm's Data to the Cloud? Find Out How Lawmatics Can Help
Lawmatics, the #1 automation platform for growing law firms, is a cloud-based client relationship management system that takes security extremely seriously. Our staff are trained and updated on the latest technology security protocols and will handle your firm's sensitive data with the utmost care. Here's some information about the security features of our platform:
Lawmatics is hosted on Amazon Web Services (AWS), which gives you peace of mind by providing state-of-the-art security and privacy features built into the platform by default. This same AWS security is used by large corporations such as Netflix, NASDAQ, and Liberty Mutual to keep their data secure. 

Our Amazon EC2 cloud servers are in nondescript locations protected by military-grade physical protection with 24-hour security escorts. Access to these servers is by two-factor authentication only, ensuring that your most essential data stays not only digitally protected but physically protected as well.

Lawmatics will store all your law firm's data at 256-bit AES encryption, the same standard used by banks and other large financial institutions. Data is sent and received using 128-bit SSL encryption which keeps your private information safe from third-party access.

We provide two-factor authentication at no additional cost to give you further peace of mind that your law firm's data is secure from all locations.
Embracing the cloud will help put your law firm in the lead in terms of technology and will also help lighten the data security load without breaking the bank, risking noncompliance, or sacrificing opportunities. For more information on how Lawmatics can make your transition to the cloud as seamless and secure as possible, set up a demo today.