9 Essential Books Every Lawyer Should Read
•
Published on
November 17, 2022
•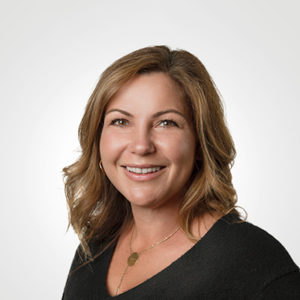 You could fill a library with things they don't teach you in law school. You don't learn how to run a business, you don't learn how to build engaging relationships with clients, and you certainly don't learn how to manage a substantial workload. While school may have taught you how to pass the bar exam, there is so much more that goes into running a successful practice than working cases. Thankfully, a number of trailblazing attorneys have taken it upon themselves to publish works that cover everything omitted from the law school curriculum — from balancing your mental health to getting more clients in an overcrowded marketplace.
Here are some of the most notable must-read lawyer books you must add to your list.
The Client-Centered Law Firm
By Jack Newton
Jack Newton delivers an easy-to-understand approach to how to run your law firm the client-centered way.  His theory is that by creating a business model based on client experience rather than merely delivering legal services, you can create a thriving law firm rooted in client loyalty. 
One of the key ingredients, says Jack, is making things as effortless as possible for your clients.  Consumers want a frictionless experience, whether it be their movie streaming services or legal services. With this perspective, Jack details how you can inspire customer loyalty with a tailored and modern approach to running a law firm, citing other businesses like Netflix and Uber who have flourished with the same methodology.
The Game Changing Attorney
By Michael Mogill
As the legal market finds itself saturated with over 1.3 million lawyers in the USA, the competition is as fierce as ever. If you're looking for ways to stand out and find more clients then this book is for you. 
This book is your all in one game-changer for establishing your brand identity and running your law firm like an entrepreneur, not just a lawyer.  From start to finish you'll find practical and easy-to-read information that will get you into the CEO mindset it takes to grow your firm.
How to Start and Build a Law Practice
By Jay G. Foonberg
Jay Foonberg, a Beverly Hills based probate, trust, and business litigation lawyer has long been the go-to source for how to start your very own law firm.  Although this book may be considered outdated — because it lacks many technological aspects of running a law firm in today's modern market — it still contains incredibly useful information for starting a law firm fresh out of law school. 
It's an excellent general guide which covers all the most important points of what you'll need to get your firm off the ground and establish yourself as a trusted lawyer.
The Tools of Argument
By Joel P. Trachtman
There's being a lawyer, and there's being a lawyer that wins. If you're looking for how to win in simple terms, then this book is your answer. 
The art of winning an argument is broken down into practical steps without overly complicated legal jargon or complexities.  It's as simple as how to effectively persuade an audience and use reason to make your point in any debate.  Simply put, it's your bible for how to win.
The E-Myth Attorney
By Michael Gerber
There are so many things to juggle when running a law firm that you'll need a full set of tools it takes to run a thriving business.  The E-Myth attorney should be a main staple in your tool kit as it breaks down how to start running your practice from a business perspective.
Michael Gerber's approach is simple: stop wasting your time on time-consuming tasks that are ultimately unprofitable by implementing effective management solutions.  Time is money, especially when it comes to running a law firm.
Solo by Choice
By Carolyn Elefant
Written for solo lawyers looking to pave their way on their own, Solo by Choice offers tips on how to build a successful tech stack to replace staff, automate tedious processes, how to find a work life balance, and ultimately grow your practice.
Now in its third edition, this book is one of the more modern guides in this list that covers everything from the right software to use, to how to leverage social media and other online marketing tactics. Solos looking to overcome challenges and create new opportunities needn't look any further than this book. 
Storytelling for Lawyers
By Phillip Meyer
Lawyers must do many things in the courtroom— break down facts, construct arguments, and debate.  Yet all of these are meaningless without a good narrative behind them.   What sets apart the good lawyers from the great ones is the ability to tell a captivating story that breathes humanity into a seemingly dry case.
By painting a picture that puts clients in the best possible light, lawyers can captivate an audience and sway even the most difficult jury.  This book by Philip Meyer is packed full of strategies to start building powerful stories of your own to make a bigger impact in the courtroom.
The Happy Lawyer
By Nancy Levit
Despite the public perception that becoming a lawyer is the ultimate American dream, a recent study concluded that over 20% of lawyers suffer from mental health concerns.  Furthermore, as much as 6% reported to have had suicidal thoughts at least once in the last year.  The workload, the pressure, and the hours can push even the most balanced of attorneys to emotional breaking point.  
Many lawyers don't know how to "turn work off" while others are simply too proud to ask for help.  As such, the legal industry finds themselves with serious concerns for the mental health of legal professionals.
This book is for lawyers with doubts about their career choice and how to get back to a place that made them love practicing law in the first place. Packed with relatable stories and plenty of research, it's a closer look at what it takes to find joy in the legal profession.
The 7 Habits of Highly Effective People
By Stephen Covey
Successful lawyers aren't born, they are made. A law degree aside, much of an attorney's success is derived from their leadership skills, discipline, and strategic thinking ability - all of which are formed through habits to be learned.  Although this is an industry-agnostic guide, it's packed full of the foundation for success for any career.  
You are in charge of your law firm's growth, and with the principles outlined in this book from integrity, teamwork, and fairness you can become the lawyer you want to be. 
Knowledge is Nothing Without The Right Tools
There's something for every type of lawyer in this comprehensive list of must-reads.  Yet getting your hands on the right knowledge is only half the battle.  You'll need the right tools to stay on track to reaching your growth or efficiency goals.
Lawmatics is your #1 all in one go to that will help you streamline your law firm and engage clients every step of the way.  Powerful automations accelerate the growth of your law firm using a more hands-off approach, so you can focus on what matters most while software takes care of the rest.
Whether you're solo or a firm comprised of hundreds of lawyers, Lawmatics can help.
Are you ready to see why Lawmatics is the number one legal software?  Schedule a demo today!