Bankruptcy Law Marketing: Tips & Tricks to Grow Your Practice
•
Published on
September 6, 2023
•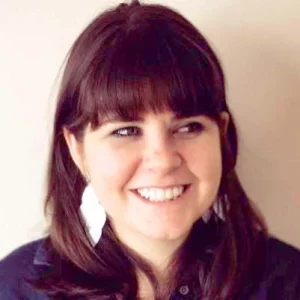 Bankruptcy law firms face mounting competition and pressure to stand out. With a few dominant players controlling a large share of the bankruptcy market, niche practices must get creative and strategic with their marketing to attract clients and grow their business.
This article provides practical tips and techniques to help bankruptcy law firms enhance their efforts across key areas - from understanding the shifting bankruptcy law landscape and changing consumer behaviors to implementing targeted niche marketing leveraging their unique expertise, crafting compelling, unique value propositions, streamlining intake through optimized digital touchpoints and automation, choosing the right digital marketing and advertising platforms to connect with potential clients, and creating data-driven PPC campaigns optimized for ROI.
With the right approach, firms can level the playing field, carve out their niche, and boost quality leads. By implementing the strategies outlined in this guide, firms can set themselves apart, improve client conversions, and build a thriving bankruptcy law practice.
The insights here aim to empower legal marketers and firms with actionable tips to help them navigate the competitive landscape. Let's dive in and explore how thoughtful positioning, streamlined processes, and calculated digital marketing can drive growth even in a concentrated market.
Understanding the Bankruptcy Law Landscape
The bankruptcy law industry has undergone major shifts in recent years. Changes in bankruptcy legislation, the rise of dominant national firms, and evolving economic conditions have significantly impacted bankruptcy filings and the competitive landscape. As a result, firms must adapt their marketing approach.
For instance, recent data indicates that while overall bankruptcy filings decreased in 2021, many bankruptcy practices are preparing for potential liquidity crises as pandemic aid runs out. This unpredictability means firms must stay nimble and adjust their outreach accordingly. Additionally, industry consolidation has resulted in a few prominent law firms holding a majority share of the bankruptcy services market. National powerhouses like Kirkland & Ellis and FTI Consulting handle high-profile restructuring cases across the country.
Smaller firms can compete with the dominant national players by tracking market trends and continuously honing their online presence. Standing out requires strategic positioning and optimizing your website and digital marketing, It can be done!
Targeted Niche Marketing in Bankruptcy Law

Given the concentrated nature of the industry, niche marketing can provide smaller firms with a competitive edge.

Potential clients actively research to find expertise specific to their needs. Targeted search terms like "small business bankruptcy lawyer" or "Chapter 7 bankruptcy help" present lucrative opportunities for firms specializing in these areas.

However, niche focus should be balanced with flexibility. Specializing too narrowly could mean missing out on wider opportunities. Firms should determine key practice areas based on their strengths and local market needs. For example, a firm could build a niche in bankruptcy services for restaurants and hospitality businesses, a sector struck by the pandemic. But they also need to serve other struggling companies in their region.

The key is in-depth expertise positioning coupled with adaptability. This empowers firms to attract clients seeking specific guidance while also meeting broader market needs.
Crafting a Compelling Unique Value Proposition

With few firms dominating the adviser space, clearly communicating what makes your bankruptcy practice unique becomes critical.

An effective unique value proposition (UVP) should answer the following:
Who is your target clientele?
What specific problems can you help clients solve?
How does your firm's approach stand out in a crowded market?
The defined UVP should feature prominently across all marketing materials, website pages, and communications platforms. This ensures your differentiating strengths are conveyed consistently to potential clients. A firm could position itself as specializing in personalized Chapter 7 and Chapter 13 bankruptcy protection for consumers and families. Their UVP would then showcase their expertise in navigating personal bankruptcy, their focus on customized debt relief solutions, and a compassionate approach during a vulnerable time.
A compelling UVP empowers firms to get precise with their positioning. When underpinned by niche expertise and delivered consistently, a unique value proposition is a cornerstone for standing out even amongst dominant national players.
Streamlining Intake for Bankruptcy Law Firms
An efficient and empathetic intake process is a cornerstone of success for bankruptcy law firms. How potential clients are greeted and onboarded during those critical first interactions sets the tone for the relationship. Firms implementing a streamlined, understanding intake approach see higher conversion rates, reduced loss of leads, and improved productivity.
Optimizing Digital Touchpoints for Seamless Client Acquisition

A law firm's website and online intake platforms are often the first touchpoints for potential clients. An intuitive, easy-to-navigate website and contact page are crucial for connecting with website visitors and capturing leads.

Here are some tips for optimizing online intake:
Simplify contact forms. Remove any unnecessary fields and only gather essential information like name, contact details, and a brief background of their situation. Keep forms short and concise to encourage completion.
Assure confidentiality. Communicate that user data entered into online forms will be kept fully confidential. This helps provide reassurance, especially when sharing sensitive financial details.
Mobile optimization. Many users access firm websites from their phones. Ensure forms are mobile-friendly with tap-to-call features, legible fonts, and minimal data fields to quicken completion.
Live chat functions. Consider adding live chat support on your website to immediately address visitor queries and guide them on the next steps.
Payment integration. Allow users to secure partial payments or deposits through your intake forms to begin securing their business.
Thank You landing pages. After form submission, provide an automated thank you/confirmation page detailing the following steps and contact timelines.
Also, effective call handling requires staff knowledgeable in bankruptcy specifics and can field inquiries accurately yet empathetically. Some best practices include:
Answering calls quickly and responding to web queries within the hour. This quick response can reassure clients you are reliable, and- remember- if you aren't answering quickly, these potential new clients are calling other law firms.
Having trained staff well-versed in bankruptcy options who can answer common questions or direct calls properly.
Collecting only essential information and summarizing the next steps before ending a call. Follow up promptly.
Have the marketing team or firm owner listen to call recordings periodically to monitor quality and identify any areas for improvement to use in training. Call handling is an important touchpoint, so ensuring calls are fielded properly and empathetically is key.
Leverage Client Portals and Tools to Automate Intake

Automating intake processes through secure client portals can revolutionize client onboarding. These portals allow clients to self-enter their case details and documents seamlessly transferred to the firm's systems. This eliminates tedious manual entry and minimizes errors.

Automation enables attorneys to spend less time on administrative tasks and more time crafting a customized legal strategy for clients.

But personalization should still be prioritized through:
Client segmentation to send tailored communications based on case specifics.
Scheduling follow-ups and check-ins as critical junctures.
Customized questions or client questionnaires to account for unique situations.
Adding personal touches to automated emails like name, case details, special instructions, etc.
Optimizing their intake process for firms struggling with bottlenecks in capturing and converting leads can significantly amplify qualified leads, reduce losses, and streamline operations. In an increasingly concentrated market, efficient onboarding processes are imperative for competitive advantage and client retention.
Digital Marketing Strategies to Connect with Clients
In today's digital era, embracing online marketing is non-negotiable for bankruptcy firms looking to attract clients and maximize ROI. But with countless platforms and strategies to choose from, it can get overwhelmingly fast.
The key is to avoid shotgun approaches and carefully select channels that align with your audience. Meet clients where they already are online. Provide value through educational content that speaks to their pain points. And remember - employ data, not guesswork, to guide your efforts.
Let's break down actionable ways modern bankruptcy practices can up their digital marketing game.
Track and Optimize Marketing Efforts with Data

They say you can't manage what you don't measure. That's why constantly monitoring and analyzing performance data is crucial for bankruptcy law firms looking to refine their digital marketing strategy. Leverage tools like Google Analytics and Lawmatics to extract key visitor and customer metrics. Review website traffic sources, audience demographics, content engagement, lead conversions, and more.

Pay attention to your website's bounce rate, which indicates the percentage of visitors leaving quickly. High bounce rates often mean your content or pages aren't resonating. Test different elements like page layouts, calls-to-action, email subject lines, and ad variations to see what performs best.

Essentially, let data guide your marketing decisions - not guesses or assumptions. Look for patterns and insights that reveal opportunities to improve results. Perhaps a landing page isn't converting well, or an ad campaign exceeds your cost-per-acquisition target.

Continuous optimization based on real data is the key to cost-effective marketing. Tweak campaigns, allocate budgets to what works, and eliminate what doesn't. The numbers don't lie - so let them direct your strategy to the greatest success.
Establish Yourself as a Leading Authority with a Strong Online Presence

Your law firm's website is the anchor of its marketing strategy and critical for attracting clients. A modern, polished website with compelling content shows you're a credible, tech-savvy firm ready to partner with clients.

Ensure your website is mobile responsive, easy to navigate, focused on your unique value proposition, and contains client testimonials that build trust.
Develop a Content Strategy That Shows Thought Leadership
Alongside a well-designed website, create and distribute content that provides value and establishes your bankruptcy expertise.
Blog regularly with topics addressing common client concerns and questions.
Produce engaging content like videos explaining complex processes or podcast interviews with experts.
Share and repurpose content across platforms - email newsletters, social media posts, and more.
Make content easily scannable for readers with headers, lists, visuals, and more.
Promote content consistently to widen your reach over time.
This value-driven content positions your firm as a trusted leader clients can rely on.
Employ SEO Best Practices for Greater Discoverability
Leveraging search engine optimization (SEO) helps maximize online visibility and discoverability.
On-page optimization
Target relevant bankruptcy-related keywords in titles, headers, content, etc.
Craft meta descriptions that engage searchers and boost click-through rates.
Use proper alt text and image optimizations.
Technical SEO
Ensure mobile responsiveness and fast site speeds.
Build quality backlinks from reputed sites to boost domain authority.
Leverage local SEO and schema markup for better local rankings.
Monitoring search results and traffic sources provides insight to refine SEO efforts further.
With an authoritative website, strategic content, and SEO best practices - firms can become the go-to resource clients turn to in times of financial distress.
Social Media for Bankruptcy Law Firms: A Calculated Approach

Every business today needs some presence on social media. It's like a big, shiny "OPEN" sign that says we're here, we're real, and we care about our community. For law firms, especially those in the bankruptcy space, juggling every social media out there feels like a never-ending task. And the truth? Only some platforms may be worth the time and effort, especially when the marketing team is juggling a lot already. While you can be everywhere, why not try to be where it matters most?
Reddit: Navigating the Communities of Shared Experiences
Reddit, often termed 'the front page of the internet,' is home to communities discussing almost everything. For those grappling with bankruptcy, subreddits like r/personalfinance and r/smallbusiness become sanctuaries to discuss financial troubles and seek advice.
Anonymity & Empathy: Reddit provides users a veil of relative anonymity, allowing for open discussions about personal financial struggles without the fear of judgment. A law firm can make an impact by participating in these candid discussions.
Engage & Educate: Hosting AMAs (Ask Me Anything sessions) or simply being proactive in answering questions can position a law firm as a supportive entity. It's not about immediate client acquisition but building trust and offering genuine assistance.
TikTok: Quick Tips in Cool Clips
TikTok's algorithm, often praised for its precision in content delivery, provides an excellent platform for firms to reach a wider audience.
Quick Informative Videos: Start with bite-sized informational clips. For instance, a 30-second video explaining a particular aspect of bankruptcy or a myth-busting session can resonate well.
Engage & Personalize: As the engagement grows, pivot to community-driven content. Answer questions, host quick Q&A sessions, and, most importantly, let the human side of the firm shine through. Clients don't just buy services; they invest in people. Showing off the personality behind the legal facade can create deeper connections.
Leveraging PPC Ads to Reach Motivated Clients

Pay-per-click (PPC) advertising allows bankruptcy law firms to connect with potential clients already searching for legal help online. With PPC, you only pay when someone clicks your ad. Well-targeted Google/Bing ads can put the front and center of your service for searchers seeking terms like "file chapter 7" or "debt relief attorney."
Determine Potential Value and ROI Goals
The average bankruptcy case earns a firm $1,250. Lower-quality leads may cost $30-60 each, while high-quality leads run over $200. To determine potential value, estimate your average client lifetime value based on your typical fees. Then establish a target ROI - for example, aiming to earn 50% over your ad spend. If 4 in 10 leads convert to clients, you may need to spend $2,000 in advertising to acquire 4 clients and hit your ROI goal.
Set an Optimized Budget
Calculate your marketing budget based on target revenue, projected conversion rates, and desired ROI. While the math can get complex, the concept is simple - spend enough on advertising to meet your ROI and revenue goals based on your expected conversion rate.
For example, if you aim for $10,000 in revenue and expect a 40% conversion rate based on your historical data, then you estimate you will need 25 leads to achieve that revenue goal (25 leads x 40% conversion rate = 10 clients).
If your data shows your cost per lead is around $200, then you would need $5,000 in advertising spend to generate those 25 leads (25 leads x $200 cost per lead = $5,000 in ad spend).
This $5,000 spend would achieve your $10,000 revenue goal at a 100% ROI. Any additional conversions above the 40% rate would further increase your ROI.
So, in summary:
Define your revenue goal.
Estimate conversion % based on data.
Calculate the number of leads needed to achieve the revenue goal at that conversion rate.
Determine the ad spend required to generate those leads based on cost per lead.
Tools to Track Performance
Analytics like Google Ads and Google Analytics provide data on clicks, conversions, costs, and ROIs. Review frequently, and make data-driven decisions to optimize efforts. Improve performing ads and pause less effective ones.
The Power of Optimized PPC
With the right messaging, targeting, bids, budget, and optimization, PPC flexibly fills the gaps around organic traffic and builds your client pipeline. Treat it as an investment into your firm's growth and revenue.
The Road Ahead - Ongoing Optimization for Bankruptcy Firms
More than just driving leads, marketing done right builds trust and lasting client relationships. So regularly test new platforms and strategies - but keep a firm handle on ROI. Measure data and double down on what works. Be willing to pivot away from poor performers.
While great marketing brings in clients, an efficient intake process truly sets firms apart. From user-friendly web forms to compassionate call handling, ensure each touchpoint makes clients feel understood and supported. Automate intelligently to scale operations without losing personalization.
The best marketing and intake processes work hand in hand. Firms willing to test new approaches, focus on ROI, and optimize based on data will gain a competitive advantage. They'll forge genuine connections with clients while positioning themselves for sustainable growth.
To learn more about streamlining your bankruptcy marketing and intake processes, contact Lawmatics for a demo. Our dedicated team can help firms modernize client acquisition and onboarding.