TikTok Tactics for Law Firms: 5 Tips to Generate Legal Leads
•
Published on
April 25, 2023
•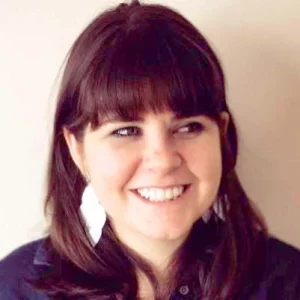 Surely, by now, you've heard about TikTok, the video-based social media app that is all the rage. Initially, the platform gained popularity during the pandemic and lockdown as a way to entertain and connect people, but it persisted beyond 2020 and has exceeded one billion users. When it comes to TikTok, all you need is a phone with a camera and no editing required. 
TikTok has a unique algorithm that pushes content out to users based on their interests and geography, allowing law firms to reach a sizable audience without needing a large following which is very different from other social platforms. Many law firms still see TikTok as a platform for dancing teens, or at best, using it as a way to market their brand. But lawyers who are using TikTok will tell you it's a viable lead generation tool. Lawyers can effectively reach and engage with potential clients by leveraging the platform's unique algorithm, creating engaging content, and building a micro-community.
The Underestimated Power of TikTok: Why Law Firms are Missing Out
Many law firms hesitate to dive into TikTok, especially if they have been experiencing diminishing returns on other social platforms, or they may view it as purely for entertainment. TikTok offers a creative way to reach potential clients and reinforce modern brand identity, allowing firms to drive interest and engage with audiences in unique and innovative ways that may not be possible through traditional marketing methods-–or even other social media channels. 
Of course, some camera-shy lawyers don't want to be front and center in their marketing. Still, you can get creative with content that does not require individuals to be in front of the camera, such as showcasing office space, creating short animations, or using text overlays to convey information. The app offers various filters and effects that can add visual interest to videos, providing flexibility for content creation.
Other barriers to using TikTok may include lacking content ideas or simply not having time to create content. Repurposing existing content in new and creative ways for TikTok can be a way to save your team some time. You can also start responding to comments and keep an open dialogue with engaged users. 
Security Concerns Over TikTok
Before we move forward, it's worth noting that TikTok has faced scrutiny and concerns over its security and privacy practices, particularly its data handling and potential ties to the Chinese government. In 2023, there has been mounting pressure to ban the app in the United States, with TikTok CEO Shou Zi Chew appearing before Congress to defend their security measures. Some U.S. states have even moved to ban the app. The company has tried to address these concerns and improve its security measures, including hiring outside consultants and implementing stricter data protection policies. 
What does this mean for you? Well, if you are a TikTok user or just starting, it's essential for users to stay informed about any potential security issues and to take appropriate steps to protect your personal information when using the app. Additionally, it's probably wise to post from a device that does not contain client information on it. 
That said, I can think of a billion people who might not want their favorite social media app taken away. 
Why TikTok is a Goldmine for Law Firms
TikTok offers compelling reasons to consider it for its marketing strategy, providing a low barrier to entry with relatively low competition compared to other platforms (yes, still). With TikTok, you can still establish yourself to gain a competitive edge. With over a billion active users worldwide, TikTok offers an enormous reach, spanning various demographics and highly engaged users, making it an ideal platform for attorneys to connect with potential clients. Sure, you may not need leads in other geographies, but the algorithm accurately shows local content to users.
People are turning to TikTok for information, and even Google execs have confirmed that their research shows that 40% of young people turn to TikTok or Instagram instead of Google Maps. If you want to be found, you need to be where people are looking. That's where lead generation plays into TikTok. Many law firms use TikTok to give general advice, stay top-of-mind, and nurture potential leads. TikTok's short, snappy video format allows attorneys to uniquely showcase their creativity and personality uniquely, creating engaging videos that educate their audience on legal topics, share client success stories, or give behind-the-scenes glimpses into their law firm culture.
TikTok's Algorithm: Size Doesn't Matter on This Social Platform
TikTok's algorithm has flipped the traditional social media model of first needing a large following to see a return on marketing investment. Instead, the app's algorithm considers your video engagement, not just your follower count, meaning that even new accounts can start getting engagements fast. Because of this, Jessica Aires, founder of By Aries- a legal marketing agency, says lawyers are getting quality and local leads on TikTok in a way that has not been seen since the early days of social media platforms like Facebook and Twitter.  
The platform's micro-communities are formed by shared interests, geography, or niches and can be highly engaged and interactive. These micro-communities allow lawyers to connect with potential clients with a genuine interest or need in their area of expertise and vice versa. They create a more targeted and engaged audience, as people who follow your TikTok account will likely be genuinely interested in the content you share.
Navigating TikTok as a New User
On TikTok, you can create short-form videos set to music, with options to add effects, text, and stickers. One of the key features of TikTok is its personalized feed, known as the "For You Page" (FYP). The FYP relies on the algorithm to curate content based on your interests and preferences, which is how you can discover new content that aligns with your interests. You can also browse through videos from accounts you follow, like and comment on videos, and engage with trending sounds or hashtags. 
Initially limited to 15 to 60 seconds, TikTok has expanded its video length options, allowing users to create videos of up to 3 or even 10 minutes. This gives users more flexibility to create more detailed content on the platform, although the standard length is still about a minute. 
Definitions of TikTok Features

Below are the main terms and features you need to know if you will use the platform. 

Duet: A duet is a collaborative feature on TikTok that allows two users to create a video together by filming themselves separately but having their clips appear side-by-side in the same video. Duets enable users to create content responding, or reacting, to each other's videos, creating a collaborative and interactive experience.

Stitch: Stitching a video is when you start the video with the original content and "stitch" your response to the video. Instead of two videos side by side, you'll have one video that shows up.

Sounds: Sounds are audio clips that can be added to TikTok videos, such as music or sound effects. Users can choose from a wide range of sounds already available on TikTok or upload their own audio. Using trending sounds is a great way to get in front of other users. 

FYP (For You Page): It's an algorithmically generated feed specifically tailored to each user, showcasing content likely to be interesting and relevant to them based on their previous interactions on the platform. The FYP is a key aspect of the TikTok experience, providing users with a curated feed of content tailored to their individual preferences.

Filters & Effects: Effects are creative tools and visual enhancements that users can add to their videos on TikTok. These can include filters, special effects, text overlays, stickers, and other visual elements that can enhance a video's overall aesthetics and appeal, allowing users to add their creative touch and make their videos more engaging and visually appealing.

Livestreaming: TikTok lets users livestream content in real time, creating an interactive and engaging experience with their followers. Users can go live and interact with their audience through comments, likes, and virtual gifts, allowing for real-time engagement, Q&A sessions, and behind-the-scenes glimpses into the creator's life or content creation process.
Types of Videos You'll Find on TikTok
You'll be bombarded with unrelated videos when you first start watching your FYP. But as you engage with each video, the algorithm will determine your preferences. Here are some of the types of videos you'll see on TikTok: 
Lip-sync videos

involve users miming popular songs or audio clips, syncing their movements and expressions with the music to create engaging and entertaining content.

POV (point of view) videos

can be lip-syncing videos or skits with the text "POV" describing who is talking, often playing on a trending sound. These videos provide a unique perspective by simulating a first-person point of view, allowing users to portray different characters or situations creatively.

Dance videos

are a popular genre on TikTok, with users performing choreographed moves in time with the music. These videos often feature impressive dance routines, creative interpretations of popular songs, and participation in viral dance challenges.

Vlogs

are video blogs where users share clips from their day, thoughts, opinions, and experiences with viewers, typically about everyday life. Vlogs can cover a wide range of topics, from travel adventures and personal stories to behind-the-scenes glimpses into the creator's life.

Educational videos

on TikTok provide viewers with information about a specific topic or subject matter. Creators often talk directly to the camera, delivering informative content concisely and engagingly, making complex concepts accessible and entertaining.

Reaction videos

involve creators stitching or dueting another video in response to it. Creators react to content created by others, adding their commentary, opinions, or humorous reactions, creating a dialog or interaction with the original video.

Comedy and skits

are where users create skits, parodies, and comedic videos. These videos often feature scripted or improvised comedic situations, humorous impersonations, and comedic timing, showcasing users' comedic talents.

DIY and life hacks

when users share practical tips, tricks, and hacks. Users create videos demonstrating DIY projects, life hacks, cooking recipes, and beauty tutorials, providing viewers with useful and practical information in a visually engaging format.
And we'd be remiss if we didn't include the all-important pet videos. TikTok has many cute and funny pet videos showcasing adorable animals and their antics. These videos capture heartwarming, funny, or viral moments involving pets of all kinds, from dogs and cats to exotic animals, providing viewers with joy and entertainment.
5 Tips for Setting Up Your Legal TikTok for Success
When you are first starting on TikTok, there are several foundational things you should do to establish a strong presence and maximize your chances of success:
1
Familiarize Yourself with TikTok Culture
TikTok has unique cultures and trends. Users are particularly aware of when businesses are non-users or aren't engaged with TikTok. Spend time exploring TikTok, engaging with popular content, and understanding the content that performs well on the platform. 2 hours on TikTok spent browsing will help you create content that resonates with the TikTok community.
Your TikTok profile serves as your business's main hub on the platform. Use a clear profile picture, write a concise bio, and include a link to your website. You only get one link in your bio page, and you can also use a bio link that serves as a landing page to link out to multiple sites. You can use the bio link to your website, other social media platforms, specific blog posts, or fundraisers.
Legal Disclaimers
Better to be safe than sorry. Make sure to have a short disclaimer that says all your content does not create attorney-client relationships. Always emphasize the importance of seeking professional legal advice for individual cases, and avoid providing specific legal advice or creating false expectations. Use common sense around your social media marketing, and check your local Rules of Professional Conduct. Additionally, disclose any sponsored content or partnerships clearly in your videos. 
3
Create Engaging Content for Your Areas of Law
TikTok provides a unique platform for creating content and engaging potential clients. By creating informative content, firms of all sizes can connect with potential new clients. On TikTok, production quality doesn't need to be high to be engaging; the content must primarily offer value to viewers. You can start today on TikTok by taking a quick video of you sitting at your desk or going on a walk and just talking to the camera about any topic. 
Remember to use clear (aka. non-legalese) language. You can use visual aids to make your content more entertaining, but videos featuring a person talking directly to the camera are viewed as the app's most authentic type of video. With all of your content, leverage hashtags and trending sounds (which you can have on very quietly or even muted) to get your videos to appear prominently on other FYPs. 
A Quick & Easy Content Strategy to Start With
Let's work backward to create a content strategy. Start by considering what types of cases/matters you want to start getting. From there, start creating videos around the concerns that those clients have. While there are more strategic ways to do content marketing, like creating a content calendar with 28-30 ideas to plan your ideas, you can also start by winging it. Videos could include legal tips, explanations of complex legal concepts, behind-the-scenes looks at your office and staff, and engaging storytelling about old cases (without specific client details, of course). 
To streamline content creation on TikTok, attorneys can film content in batches- which means you sit down and record, let's say, 10 videos at a time. You can film a batch of videos weekly to save time and ensure consistent weekly posting. 
Check out these 9 Attorney TikTok Accounts You Need To Follow For Marketing Inspiration. 
Once you get going, you'll start to get some comments from other users. You can then film responses to those comments or use the comments to make videos about specific topics. You can also respond to comments with text. This engagement will serve as a way to generate more ideas and help you start creating your micro-community.
While on TikTok, try to engage with other users' content by liking and commenting on their videos to build relationships, increase visibility, and grow your TikTok following.
5
Set Up Marketing Attribution to Track Leads
If a user from TikTok reaches out to your law firm, but there is no tracking or attribution back to TikTok–did it really even happen? Well, sure…but it's better to know where your leads are coming from.
Monitoring and analyzing your TikTok performance is crucial to understanding what works and what doesn't. Use TikTok's analytics tools to track metrics such as views, likes, shares, and comments and analyze the performance of your content. Metrics like these will inform content strategy, identify trends, and make data-driven decisions to improve your TikTok presence.
You can track leads from TikTok by using custom tracking links, unique landing pages, or specific call-to-action prompts in your videos. You'll want to differentiate leads from TikTok versus any other social media platform so you can understand the effectiveness of TikTok. 
Ready to Get Started with TikTok for Your Law Firm?
By following these foundational steps, law firms can establish a strong presence on TikTok and leverage the platform's potential for brand awareness, engagement, and driving quality local leads to their firm. It's important to be consistent and authentic in your content, engage with the TikTok community, and analyze your performance to optimize your TikTok strategy.
TikTok is an ideal platform for tapping into the ever-growing online space and introduces more opportunities for expanding your reach. TikTok provides an easy and fun way to generate leads for your law firm without spending much money or needing a large following. All you need is a camera and a basic understanding of how to use features on the platform to reach a wider audience. 
Lawmatics can help your growing law firm track and manage potential new clients. Get a demo today to see how we can help you attribute leads to specific marketing channels, like TikTok.