Could Collaboration Technology Help Solve the Legal Talent War?
•
Published on
June 30, 2022
•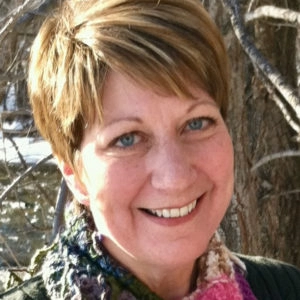 When the COVID-19 pandemic hit in early 2020, it took the world by surprise and turned many industries, including the legal sector, upside down. At first, employment losses were seen as just one of the many disruptions brought on by the pandemic. However, as the pandemic reaches the two-and-a-half-year mark, people are leaving their jobs at higher and higher rates – four million workers quit their jobs in July 2020 – leading to what experts call the Great Resignation.
Despite a strong labor demand, low unemployment rates, and the availability of vaccinations to ease the severity of the coronavirus pandemic, workers began to leave their jobs in droves in the spring of 2021, perhaps because they accepted a better job elsewhere, could not find childcare, or decided to start their own business. Some have suggested that they left their positions for other reasons tied to COVID-19: the crisis led some employees to reevaluate life priorities, or their employers demanded that they return to the office after allowing them to work remotely in 2020. 
But whatever the reason it began, the Great Resignation appears to be far from over. A record 4.5 million workers left their jobs for reasons other than retirement in March 2022, an increase of 152,000 from the month before. Yet, ironically, there were 11.55 million job openings at the end of March 2022, the highest on record.
The legal industry has been especially hard hit with resignations. When lawyers began to work from home due to quarantine requirements, many were confronted with a problem that has existed within the legal industry for many years: attorney burnout. A recent global survey conducted by Ontra, a leader in contract automation and intelligence, concluded that 64 percent of the legal professionals surveyed felt that being bogged down by routine, manual work hurts employee morale and 92 percent said they believed that it would be beneficial if more processes were automated or outsourced to an alternative legal services provider, a legal technology provider, outside counsel, or all three.
Now, while law firms are seeking a return to normal, the legal industry emerging from the pandemic is vastly different from the one that entered it. Much of the change is now occurring inside law firms as attorneys continue to reevaluate their careers and life priorities. The real challenge for law firms in 2022 involves how they will adapt to these changes, rather than simply relying on what worked for them in the past.
Legal Market is Strong, but Talent Remains in Short Supply
When the world is in crisis, lawyers tend to get busy. The legal market has rebounded strongly, and, for the most part, firms are performing well financially despite the ongoing presence of COVID-19. Still, lawyer retention continues to be a massive problem for the legal sector. In 2021, firms lost nearly 25 percent of their associates, many choosing a better work-life balance over retention bonuses. Herein lies the problem: the rising demand for legal services continues to collide with the evolving work preferences of lawyers, and although compensation has reached some of the highest levels in more than a decade, retention continues to plague the industry. 
After recovering from the worst of the pandemic, law firms now face an unprecedented battle for talent. Even with a new hybrid/remote work model that has been more prevalent since the beginning of the pandemic (although many other industries have been embracing it for decades), long hours continue to be the exception, not the rule, for many attorneys. With the volume and pace of the work so extreme and the pressure so great, more and more lawyers are seeking better opportunities elsewhere. 
As a result, firms are being forced to confront the realities of a post-pandemic workforce and adapt successfully to those challenges or risk failure. According to the 2022 Report on the State of the Legal Market, "the traditional law firm response of just throwing more money at the problem is not likely to work as well going forward."
Leveraging Technology to Retain Lawyers
Law firms were caught drastically unprepared when the pandemic hit. As a result, many scrambled to enable remote work environments and leverage the right technology to keep their lawyers and staff engaged enough to meet ever-growing client demands. Although some hoped this frantic adoption of technology would finally bring the legal sector up to speed and serve as a workflow solution for these overworked, frustrated legal professionals. However, due to disproportionate or misdirected tech spending, many lawyers continue to struggle with a myriad of point solutions and disconnected tools that make providing legal services even more frustrating. 
The technology stacks of many law firms would likely reveal point solutions that are neither integrated with core systems nor fully able to deliver the intended result – give attorneys the information they need to do their jobs when they need it, enabling them to create a high-value work product with the least amount of manual effort. To make the most of their tech stacks, law firms must shift their focus from purchasing more point solutions to embracing collaboration technology to allow for a more seamless workflow and team effort.
What is Collaboration Technology, and What Does it Have to Do With Staff Retention?
Collaboration technology, not entirely new to law firms but not yet widely utilized, defines the tools and systems intended to better facilitate working together as a team, both in the office and remotely. Just as the name implies, collaboration technology involves a cooperative effort to break down technological silos across a law firm. 
Collaboration technology provides many day-to-day benefits to lawyers. For example, many business lawyers spend most of their time drafting and reviewing legal contracts in Microsoft Word or Outlook. However, with a basic deployment of a collaborative platform like Microsoft Teams (which most law firms already have), attorneys can co-author documents in real-time, create knowledge repositories that offer easy access to precedent, and easily communicate with team members. Here, collaboration eliminates the need for manual search across multiple systems, emailing versions of a document back and forth, and endlessly searching through their email inbox for updates. 
With the addition of optimized workflow, document automation, task management, and AI functionality, collaboration technology can also address the specific needs of practice groups, allow clients to actively participate in matters, and shift technology from a tool built for a particular purpose to one that fosters an efficient, more collaborative relationship. 
According to Heidi Gardner, Ph.D., the author of Smart Collaboration: "When law firms get collaboration right – that is, do complex work for clients that spans practices within the firm – they earn higher margins, inspire greater client loyalty, gain access to more lucrative clients and attract more cutting-edge work." 
Legal technology can also control the loss of the institutional knowledge that occurs when lawyers and other staff leave a firm. By incorporating proven best practices within automated workflows or systems, the firm can retain this information, hone these processes, and onboard new employees into proven workflows, increasing their capacity for success.
In addition to its functional capabilities, collaboration technology also fosters a healthier work-life balance by allowing lawyers to work anywhere, anytime. It improves client service levels by supporting new ways of working and helps lawyers get their work done more efficiently to meet and exceed client demand. And research shows that it is working. According to a 2021 survey conducted by Mitratech Holdings, Inc. 64 percent of in-house legal employees said that legal tech had improved their workflows and workplace experience, which in turn boosted employee retention and overall job satisfaction.
More Retention-Building Strategies for Law Firms
There are many options for harnessing legal tech to improve employee wellbeing and retention. But to survive (and thrive) in the challenging times that lay ahead, law firms need to put lessons learned from previous downturns into practice. Some of these include:
Gain a sharper focus

. During the pandemic, the attitudes of legal clients shifted dramatically. They want their attorneys to truly be there for them. As your clients' priorities shift, create a plan to help meet their needs by investing in relevant knowledge and other services that will help strengthen your attorney-client relationships. Any established strategic initiatives connected to immediate client needs should be continued and perhaps even accelerated.

Clean up company culture

. A company's culture – the attitudes and behaviors of a law firm and its employees – is a vital part of staff retention. Yet, according to a January 2022

International Bar Association (IBA) survey

of 3,000 lawyers aged 40 and under, almost half of the female respondents raised concerns over their firms' failures to address toxic workplace cultures.

Be more relevant to clients

. Modern legal clients are flooded with information from the internet, social media, and well-meaning friends. Your firm must provide relevant information that extends beyond the typical articles or emails to give your clients a proper perspective on their legal issues. Consider what channels you can use to get your viewpoint across to clients.

Practice empathy

. Your law firm would not exist without your people. As the pandemic rolls on and people continue to contract COVID-19, acknowledge the personal elements of the crisis. Demonstrate empathy, flexibility, collaboration, and frequent communication with your employees, and strive to make work meaningful for your entire staff.

Price strategically but fairly

. In past downturns, the most successful law firms continued to charge standard rates but partially offset those fees with increased client, matter, and one-time discounts, well-timed investments, and flexible payment terms when appropriate. If done strategically, these can effectively meet your clients' needs while strengthening your firm's bottom line to position it well when the economy recovers.

Cultivate a granular view

. Try to move beyond the basics of day-to-day law firm ops to the best practices of funding priorities – not just for the near term but also to help move forward out of the crisis. Now is the time to cultivate a granular view of the sectors, clients, practice areas, and geographies your firm is currently prioritizing. Decisions made now will likely shape your firm's direction and culture today and in the long term.
No single course of action will suit all firms in the current rapidly evolving legal environment. But considering what is at stake – client relationships, firm culture, near-term resilience, and the ability to retain valuable talent – those that maximize technology and use it to maintain a long-term perspective will be more favorably positioned to thrive in the next "new normal."
Collaboration Technology, Lawmatics Style
Legal technology continues to evolve, and the time has come for law firms to implement collaboration technology. Clients are no longer satisfied with the status quo in the delivery of legal services, and associates and other legal team members want tools that help make their work easier and allow them to make higher-level contributions. Fortunately, many firms are now moving away from adopting standalone, one-off platforms in favor of implementing flexible, single-source, seamlessly integrated legal tech systems that support collaboration technology to create a more positive workplace for current and future law firm employees. 
Lawmatics is built around collaboration technology, and we're ready to help your firm maximize your tech stack. Our platform allows firms to seamlessly integrate with the legal technology applications you might already be using in your firm – Clio, Zapier, Rocket Matter, PracticePanther, LawPay, and others. The integrations we provide will enable your team to:
Maximize your current technology

Automate repetitive tasks between apps

Accomplish complex requirements and functions

Streamline time and billing management

Easily accept credit card and other online payment methods

Improve productivity and efficiency

Save valuable time
What law firm doesn't want to earn greater margins, tackle challenging new work, represent more profitable clients, and retain valuable talent? Lawmatics will help you reach these goals and propel your firm into the future. Request your demo today to find out more about how the Lawmatics platform will help you eliminate the silos and build a best of class tech stack for your law firm.