Digital Marketing for Law Firms
•
Published on
April 5, 2023
•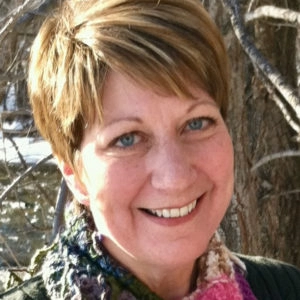 Successful marketing enables an organization to connect with its target audience in the right place at the right time. Research indicates that the average U.S. consumer spends over seven hours each day looking at a screen, which makes the internet the best place to meet them. Businesses worldwide are taking advantage of this reality by employing effective digital marketing strategies. In doing so, they help ensure their marketing efforts are more likely to reach prospective clients actively in the market for their products and services. 
Digital marketing includes all marketing strategies that utilize the internet. When used in conjunction with law firm marketing automation, digital channels such as search engines, email, websites, and social media can be used to connect with current and prospective legal clients. Unlike traditional strategies, digital marketing enables firms specifically target leads more apt to retain their services. In addition, digital marketing is generally more cost effective than traditional marketing and allows businesses to measure success and make changes based on legal data analytics.
What are the 5 Benefits of Digital Marketing?
There are many benefits of digital marketing for lawyers. Five of them include:
Digital marketing allows organizations to target a broader audience than traditional efforts – after all, virtually the entire planet has access to the internet. This broad reach allows firms to communicate easily with their target audience as opposed to traditional marketing, which limits businesses by only enabling them to target leads in their geographical location.
With so many new brands out there, finding the right clients is getting more and more challenging. Therefore, knowing what your customers are saying about your brand. You can engage with them by listening to what they are saying about your brand on social media.
Digital marketing, particularly via social media, doesn't just enable you to engage your clients. It also allows you to monitor what your competitors are doing online. For example, you can review the marketing campaigns of other firms in your area and see how they connect with their clients to improve your current strategies and stay ahead of the competition.
We live in a digital age, and this must be reflected in our marketing efforts. Digital marketing enables organizations to analyze results and data on strategies developed online. Through the review of this data, marketers can better understand their prospective clients' preferences and alter their efforts based on these findings.  However, traditional marketing does not provide a way to analyze whether certain marketing efforts are more successful than others.
Since digital marketing can generate reports, marketers can quickly see how their target audience responds to their digital marketing campaigns. These reports allow you to change course based on your findings. As a result, your strategies and content will always be based on your client's preferences, something that cannot be measured with traditional marketing.
Having a comprehensive law firm digital marketing strategy is one of the best ways to build trust and credibility with potential clients and grow your law firm.
Digital Marketing Strategy
Your specific online marketing strategy will depend on whether you're marketing yourself as a lawyer or marketing the entire law practice.
Legal professionals who are marketing themselves should focus on their personal brand. They must provide evidence of their credibility and trustworthiness to potential clients or firms where they might want to work. To shore up your personal marketing efforts, ensure your LinkedIn profile, biography, and other online profiles feature professional photos and outline your achievements, approach, and values. Positive reviews from clients or firms should be included in marketing materials, if possible. 
Personal brand is also essential when marketing a law firm, as a firm's brand is reliant on the brands of all the lawyers within it. Therefore, helping firm employees understand how to market themselves is a critical component of any law firm's digital marketing strategy.
Ethics is another crucial factor to consider. Whether an individual or an entire firm is the focus of marketing efforts, each jurisdiction has its own unique set of guidelines on the ethical responsibilities that must be followed when designing an online marketing strategy. Two important things to remember:
Avoid labeling yourself as an "expert" unless you have the qualifications required by your jurisdiction, and 

Be highly cautious about inadvertently sharing details about your lawyer-client relationships.
How Do Lawyers Attract More Clients?
The most common types of digital marketing for lawyers can be broken into eight general categories. These include: 
Search Engine Optimization (SEO) –

including words and phrases that legal consumers are using to search for information online in firm-generated content.

Pay-per-click -

paid advertisements and promoted search engine results designed to increase search traffic.

Social media marketing -

using social media and social networks to market legal services, engage with existing clients, and reach new prospects.

Content marketing -

employing storytelling and information sharing to increase brand awareness.

Email Marketing -

a form of digital marketing that utilizes email to promote a law firm's services.

Mobile Marketing –

advertising focused on reaching the target audience via smartphone or tablet. 

Marketing Analytics -

tools designed to track and measure the success of digital marketing campaigns.

Affiliate Marketing – a strategy that involves collaborating with third-party influencers to promote a firm's services.
Lawyers are permitted to advertise but they must follow specific lawyer advertising rules and ethical obligations. For example, American Bar Association (ABA) Rule 7.2 on Communications Concerning a Lawyer's Services specifies that lawyers can communicate information about their services through any platform. Still, there are rules surrounding lawyers and social media ethics that specify what they can share.
How to Market a Law Firm of Social Media
To attract new clients through online advertising, lawyers must go where their prospects are – social media. There are plenty of social networks to choose from, so you'll need to determine which social media platforms are best for your law firm and particular practice areas. With a modest investment of time and research, social media marketing can positively affect your law firm's growth.
Are you unsure about what law firms post on social media? Here are a few suggestions on how to use social media in your law firm marketing:
As with any digital marketing, ensure that your social media marketing campaigns follow your particular jurisdiction's ethics and advertising rules.
How to Market a Law Firm via Email
Email marketing is another highly effective way to reach marketing goals for a law firm. Research has found that email is almost 40x more effective than social media for turning prospects into clients. Here are a few ways to make your email marketing campaigns even more effective:
Embed a video in your email.

Video is an excellent way to introduce yourself to your leads and prospective clients, and it's not as difficult as you might think.

Many video hosting providers provide you with an embed code that can be imported into the HTML editor section of your email service provider.

Automate your email campaigns

. Automation enables your law firm to respond to every prospective client that provides their contact details with a personalized email. Moreover, automation provides a prompt response – when your leads are most engaged and looking for a lawyer. If you reply manually, you can only do so when you have time, which might be after they've hired another attorney. 

Don't forget to follow up

. Following up after your first email can boost reply rates by as much as

30 percent

, while those who send only one email with no follow-up garner an average reply rate of 16 percent. Sending 2-3 follow-up emails is the most effective – those who flood their prospects' inboxes don't necessarily have a better chance of getting a reply.
Automated drip email marketing enables lawyers to contact people reliably, consistently, and in a personalized manner.
How to Market a Law Firm with Blogging
Lawyers who enjoy writing can put those skills to use to grow their law firm. Blogging (content marketing) is a great way to build your brand and authority. Content can be used to showcase expertise in a given area. A lawyer or law firm that provides helpful answers to general legal questions potential clients have can build trust and confidence. Demonstrating authority in a particular area of law makes it more likely that a prospect will eventually hire you.
If you decide to start a blog, take a "thought leadership" approach and try to identify legal-related evergreen topics to write about. Ensure your content has a clear focus, takes on a professional yet approachable tone, and provides helpful information (without offering specific legal advice).
Why do lawyers advertise on billboards?
Have you ever wondered, 'Why do lawyers advertise on billboards?' It's because they are in place 24/7, can be viewed thousands of times per day (in a high-traffic location, and have been proven effective but also quite expensive. Instead, lawyers considering advertising on a billboard should think of social media as a digital billboard—for a much lower price.
Does SEO work for law firms?
If you create a law firm website to market your firm, but no one finds it when they search online, will potential clients be able to find you? Search Engine Optimization (SEO) works for many types of businesses – restaurants, retailers, tech enterprises, and law firms -any company that attracts customers via Google can benefit from SEO.
To maximize your website, adhere to SEO best practices for lawyers. Ensure that your site is accessible and provides useful, quality content -- this is what search engines like Google seek. Ranking at the top of search results doesn't happen instantly, and it usually doesn't happen without some effort to improve your site's SEO. 
What is the best Form of Advertisement for a Lawyer?
Legal marketing generally encompasses advertising, public relations, trademarks, and other efforts to increase a law practice's visibility. Numerous companies provide marketing services for lawyers and specialize in online marketing for attorneys. Some of the companies that provide legal marketing services include:
ALM Marketing Services

– delivers high-level lawyer marketing services as well as financial, consulting, insurance, and allied services.

FindLaw

– features one of the largest online legal directories to enhance various legal marketing services, including web design and SEO.

LegalMatch

– offers an on-demand attorney-client matching platform featuring centralized and multi-dimensional legal marketing services accessible through an attorney member subscription.

LexisNexis

- provides legal and professional solutions for law firms, government agencies, businesses, corporations, and academic institutions.

MAX Advertising

– a legal marketing agency for law firms that uses the "

strategic integrated marketing

" approach.

LawRank

– a legal marketing agency dedicated to providing legal firms with superior search marketing results.
More and more firms are choosing to automate the leg work of their marketing efforts. Marketing automation software automates tedious tasks, allowing lawyers to drive growth in the business while staying focused on clients. For example, these platforms create an email marketing template that goes out automatically, providing prospects with timely and personalized marketing materials and giving lawyers the ability to measure the success of their automated marketing efforts – thanks to built-in visual analytics features.
Lawmatics law firm marketing automation helps you seize every new client opportunity with targeted messaging and impeccable timing. To learn more about how Lawmatics can streamline your firm's marketing efforts, request a demo today.