Employee Spotlight: Devon Roth — Food Fanatic, Corgi Mom, and Implementation Queen
•
Published on
May 17, 2022
•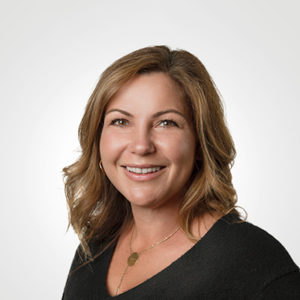 What is your role at Lawmatics, and what does your job entail?
I am an implementation specialist at Lawmatics! Once the sale closes I am assigned a customer to help them throughout the onboarding process.  I guide them through setting up their account to fit the needs of their firm and help them realize how powerful and amazing Lawmatics is.
How did you end up working for Lawmatics?
I was scrolling on LinkedIn one day and a customer success position for Lawmatics popped up on my feed.  I submitted an application and not long after that I got a message from our very own Sarah — and the rest is history!
What's the best part of your job?
The best part of my job is at the end of onboarding a customer when they are truly excited about getting their account live because they see how much the product is going to help their firm and how much potential Lawmatics has for them.
What new thing did you discover about yourself during the pandemic?
One new thing that I discovered about myself during the pandemic is that I needed a puppy.  Because of that realization, I now have my corgi puppy, Stitch!
Where are you originally from, and how did you end up in San Diego?
I was born and raised in Seattle, Washington (Go Seahawks)! I visited my friend who was going to school at San Diego State one weekend and decided that I needed to move to San Diego ASAP.  I ended up going to and graduating from San Diego State University and then just ended up staying here because what's not to like about San Diego.
What do you like to do when you aren't working?
I LOVE going out to restaurants and finding new spots to eat, whether they are hole in the wall spots or higher-end places.  Food is something I am always okay with spending money on.  I also love cooking meals, when I feel like I have the time.  Taking that first bite of a meal that you're really looking forward to is so rewarding.
What is a fun fact most people may not know about you?
I once went to Chris Cornell's house when I was a kid for a family friend's birthday party. If you know you know.
Tell us about one of your craziest SFW experiences.
A few years ago I went to a "The Weeknd" concert and my friends and I were invited to go down to the VIP section.  On top of that, after the concert was over we got to go backstage and to the afterparty where I got to meet another musical artist.  It was also sponsored by Grey Goose so we got unlimited free drinks (Cheers!).
What is the one thing you can't live without and why?
Cheeseburgers. I feel like I don't even need to explain why.
Do you have a favorite saying, quote, or personal mantra and if so, what is it and why?
One of my favorite quotes is from Audrey Hepburn because she is one of my favorite actresses ever. The quote is "For beautiful eyes, look for the good in others; for beautiful lips, speak only words of kindness; and for poise, walk with the knowledge that you are never alone."
Can you walk us through your "Aha" moment - the moment when you realized how powerful the Lawmatics platform is for lawyers and law firms?
My "Aha" moment was probably on my third day of working at the company.  I was blown away with the infinite amount of possibilities that a firm could benefit from Lawmatics.  I had never seen a software so powerful.
Based on your experience, what words of wisdom or advice do you have for legal professionals looking to help their law firms win more business, impress clients, and be more efficient?
It's all about the drip campaigns. What seems to be a real pain point for firms is having to worry about the manual follow-up to close a lead. Why should you add one more thing to your plate when you can have a software do it for you?