Employee Spotlight: Frederico Assunção, Lawmatics' Software Craftsman from Brazil
•
Published on
April 23, 2021
•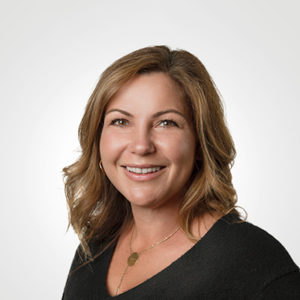 What is your role at Lawmatics, and what does your job entail?
I am a Lawmatics software craftsman. I am responsible for taking care of our platform's infrastructure while simplifying our customers' lives by helping the engineering team create the powerful features we offer in our platform.
How did you end up working for Lawmatics?
I started working with Matt and Roey a long time ago on other products. I've been working for Lawmatics since the very beginning. I enjoy how we continue to work together to deliver an exceptional experience to our customers.
What's the best part of your job?
The best part of my job is interacting with all the amazing people we have in our team. It's pretty incredible to feel that everyone here works with passion and acts like a family.
What challenges have you faced or opportunities you've uncovered working remotely during COVID-19?
Well, I was already working remotely for Lawmatics before COVID. And I really appreciate that the Lawmatics team communicates really well and stays organized despite the team being entirely remote.
Where are you originally from, and how did you end up in San Diego?
I'm from Goiania, Brazil, and still here in Brazil. But I love to go to San Diego to visit our team. I miss these moments so much with our team. I look forward to when it is safe for us all to come together as one team again.
What do you like to do when you aren't working?
I'm a person with a lot of hobbies, and I'm learning to fish this year. I take my hobbies very seriously with a learning plan like a business. I'm a Tennis addict and love to play board games.
What is a fun fact most people may not know about you?
I love popular Brazilian country music. It's really fun because as a nerdy engineer, nobody can imagine my music taste.
What is the one thing you can't live without, and why?
I can't live without "Pamonha." Pamonha is a very typical Brazilian food that is a paste made of sweet corn that is boiled and wrapped in corn husks.
Do you have a favorite saying, quote, or personal mantra, and if so, what is it and why?
"Love the life you live. Live the life you love." -Bob Marley
I really appreciate all the moments that happen in my life. Bad moments are an opportunity to learn and grow.
Can you walk us through your "Aha" moment—the moment when you realized how powerful the Lawmatics platform is for lawyers and law firms?
I decided to use our platform for hiring new engineers and created a hiring process flow using Automations, Pipelines, and Email templates. At that moment, I realized how adaptable Lawmatics is, and you can automate everything.
Based on your experience, what words of wisdom or advice do you have for legal professionals looking to help their law firms win more business, impress clients, and be more efficient?
A long time ago I got an SMS from my dentist on my birthday. I never forgot about this dentist because of this one small thing. My advice is "be simple" and never forget the most important part of your business: your customers. Simple actions like an SMS on your customers' birthday will help them keep your business top of mind.
Since an engineer's mind naturally wants to automate everything, I highly recommend focusing on automating your workflow. Our pipelines with Automations can be a very powerful way to organize your day-to-day work, and taking the time to explore Automations can help you be more efficient.