Employee Spotlight - Meet Andrew Field, the Surfing, Scuba Diving Sales Sensation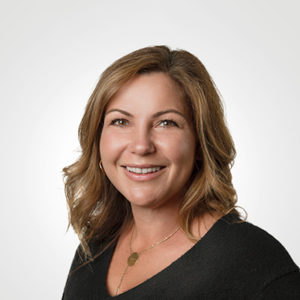 What is your role at Lawmatics, and what does your job entail?
I've been working on the sales team at Lawmatics for the past year. My responsibilities include prospecting for new firms and walking potential new customers through demonstrations of the platform.
How did you end up working for Lawmatics?
I saw an opening on Linkedin as a Sales Development Representative, then looked into the company and thought it was a cool concept. At first I didn't think anything would come of it, but here we are.
What's the best part of your job?
The feeling when you're able to help out individuals in the legal industry. It's so satisfying. Especially when I hear about how Lawmatics is able to help attorneys and staff get back time to focus on important hobbies and their family.
Where are you originally from, and how did you end up in San Diego?
I was born and raised in Alexandria, Virginia – a neighborhood right outside of Washington D.C. After graduating from college, I wanted a completely new experience. I also wanted to live by the beach, so San Diego was a no-brainer.
What do you like to do when you aren't working?
I try to take advantage of San Diego's Southern California climate as much as possible. Surfing, diving, skiing, and hiking keep me busy when I'm not at Lawmatics.

What is a fun fact most people may not know about you?
I'm a certified divemaster and enjoy everything Scuba. My favorite dive spot, so far, is North Carolina for wreck diving.
Tell us about an unforgettable experience that you've had?
Growing up and visiting the beach with my family. My dad was a Navy Diver and loves everything about the ocean.
What is the one thing you can't live without and why?
Probably the ocean. I always grew up going to the beach with my family, surfing during the summer, and diving with my Dad.
Do you have a favorite saying, quote, or personal mantra and if so, what is it and why?
Work hard. Be nice. Be happy. My dad always used to say this when he dropped me off at school. Straightforward and to the point. Hard to argue with that.
What is your favorite thing about working for Lawmatics?
Easily, all of my coworkers. I always feel so grateful to work alongside such hardworking and motivating individuals. They all push me to be better.
What's your go-to hype song?
Training Montage - Vince DiCola
Based on your experience, what words of wisdom or advice do you have for legal professionals looking to help their law firms win more business, impress clients, and be more efficient?
I think that it all starts with customer/client service. It's a simple, but often overlooked aspect of business. The way a firm treats its clients reflects their overall reputation, and most of this is done outside of the courtroom.