Employee Spotlight - Meet Lauralyn Pasion, QA Guru and Bug Squasher at Lawmatics
•
Published on
June 28, 2023
•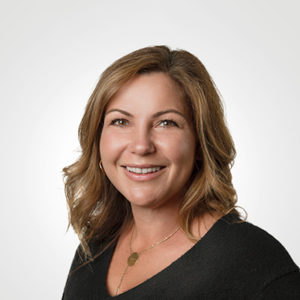 What is your role at Lawmatics, and what does your job entail?
I'm a Software QA Engineer, and I test new features developed by our engineering team to ensure quality standards are met and goals are aligned with our product team. I write test plans and report failed scenarios to the developers so they can quickly reproduce issues. Recently, I've been working more with writing code and test automation to prevent code regressions.
How did you end up working for Lawmatics?
A fellow engineer first joined the engineering team who then recommended me. We were both junior full stack engineers at our previous company, working on different projects. I worked on a small mobile app, and was involved in every part of the development process, from planning to deployment. I found testing and debugging to be pretty tedious, yet the most rewarding parts of the whole process. So in my initial interview with Lawmatics, I asked about testing, and we went from there.
What's the best part of your job?
I really enjoy supporting my team with identifying bugs in the code and reproducing them. When something strays from the happy path of usability (i.e. an edge case), it's satisfying to squash that bug during the development phase. 100% bug free code can be hard to achieve, so coming to terms with what's acceptable or not and working with our product team is another part of the equation that keeps my job engaging.
Where are you from, and how did you end up in San Diego?
I was born and raised in San Diego while my parents are both from the Philippines. I lived in Tucson, AZ for about 5 years though and it was the hardest decision to leave a small town, surprisingly.
What do you like to do when you aren't working?
My 4-year-old daughter brings me so much joy in life. We play with Legos and she does most of the building. Sometimes we'll play hide and seek. We take turns and hide in the exact same spot every time. Laughing about it never gets old.
What is a fun fact most people may not know about you?
I have 5 older brothers! Playing video games, helping with house renovations, and in general, just growing up with a bunch of boys made being a woman engineer easier. Wish it was easier on my mom though, it was like she had a 6th son in a way.
Tell us about an unforgettable experience that you've had?
When I was 12, my mom and I visited my older brother in Japan. He taught English to junior high school students out in the countryside. It was an amazing experience to see cherry blossoms in the spring. But the memory that sticks with me the most is our tour of the Hiroshima Peace Memorial Museum. It evoked so many emotions to see scenes and displays of the magnitude and devastation of the event.
What is the one thing you can't live without and why?
Yoga. It's my water in life and it brings me balance.
Do you have a favorite saying, quote, or personal mantra and if so, what is it and why?
You are exactly where you are meant to be. This phrase reminds me to stay present, focus on the progress I've made, and embrace where I am today. Showing compassion for myself is important and helps me to have more compassion for others.
What is your favorite thing about working for Lawmatics?
That's so hard to pick! There's the people! The work! And of course, the kitchen snacks! Avocados, peanut butter, trail mix... yet at the end of the day, I really enjoy being challenged, growing, and working with everyone here... and talking about who ate the last apple.
What's your go-to hype song?
I love a good pop song. My go to is Lights Follow - Live Your Beautiful Life.
Based on your experience, what words of wisdom or advice do you have for legal professionals looking to help their law firms win more business, impress clients, and be more efficient?
Our Automations are so powerful and they can help automate a workflow by triggering off a Custom Form that was filled, then moving on to send an email or a document to the user or contact. So many or's and and's here. I highly recommend double or triple checking entry conditions, the logic used, and getting in touch with us if there's ever any doubt when building out your Automations.