Introducing the New Lawmatics Website: Updated Look With the Same Commitment to Helping You Grow Your Firm Like a CEO
•
Published on
April 9, 2021
•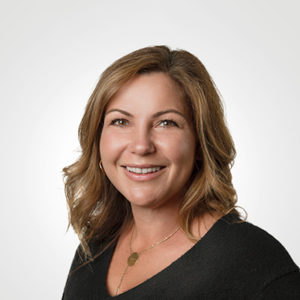 If the last year has taught us anything, it's that change is constant. However, it's important to remember that not all change is bad.
The last year presented a lot of new and difficult challenges for us here at Lawmatics—I'm sure you can relate to that. Through it all, we remained committed to delivering Legal Client Intake Software and Marketing Automation CRM solutions that help you impress your clients, be more efficient and win more business. We're thrilled about the direction we're headed and appreciate having you aboard this journey with us.
One thing that became clear to us the past few months is the opportunity to update our website to better reflect who we are, what we do, and how we help law firms like yours succeed. So we kicked off the initiative to revamp our entire website a few months ago and are excited about the new look and feel. Hint: You should explore the new Lawmatics.com if you haven't already done so!
So much thought and care went into this transformation, and it wouldn't have been possible without the support of all of our Lawmaticians and our amazing customers. Allow me to give you a grand tour of the new Lawmatics website and explain the evolution that brought us to this point.
Let Us Show You How Lawmatics Can Help Your Law Firm
We made updates to our website to help you understand exactly what Lawmatics does and how it helps grow your firm. If you only have 90 seconds, we have just the video for you:
With Lawmatics, you can:
Set up powerful automations to handle your client intake and marketing efforts, so you save time and money
Stay engaged with your database of new and existing clients with customized email drip campaigns.
Seamlessly manage the attorney-client relationship with automated reminders and confirmations and everything you need to deliver a delightful experience for every client.
Overview of the Lawmatics Platform

Our powerful Legal Client Intake Software and Marketing CRM is built specifically for attorneys. It is organized into four key components:
Hear What Our Customers are Saying About Lawmatics
Don't just take our word for it; our customers have a lot to say about their experience with Lawmatics. Check out our Customers page to read case studies and testimonials.
You can also take a look at more reviews of Lawmatics on G2!
We're Putting Our Resources Front and Center to Help You Be More Successful
And We're Not Done Yet—We Have More Exciting Changes Planned
Updating the website is just a small part of our overall strategy—we have a lot more in the works! We're continuing to focus our resources on quickly expanding the Lawmatics platform functionality and adding on to the most robust legal CRM, client intake, and marketing automation tool for our customers.
Stay tuned for more exciting updates from the team!