Customers
Our customers give their clients the client-focused experience they deserve. Learn how they do it all with Lawmatics.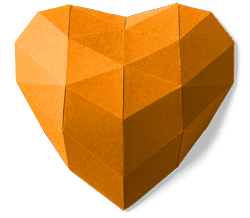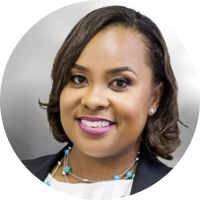 How Lawmatics Helped Conti Moore Law, PLLC Save Time and Cut Costs While Driving 2x Growth
Conti's law firm has doubled the amount of business it is handling in the last year. With Lawmatics, they are well equipped to efficiently manage the increase in work.

See Case Study
Lawmatics saves you so much time and money that you're actually losing money by not using Lawmatics.

— Conti Moore Smith, Conti Moore Law, PLLC
We are using Lawmatics now on a daily basis and I am happy to report that we are loving it. Not only has it improved the efficiency of our intake process, but separating the CRM function from Clio seems to have sped Clio up as well. In addition, I am finally starting to get some good reporting on lead generation.

— Todd Cole, Cole Law Group
How Lawmatics Helped Adaptive Law Firm PS Streamline Client Intake and Save Thousands of Dollars in Operating Costs
Using Lawmatics directly translates into real cost savings for this small law firm in Washington.

See Case Study
How Nesevich Law Used Lawmatics to Drive More New and Repeat Business
With the help of Lawmatics, solo estate planning and elder law attorney, Russ Nesevich from New Jersey found a new strategy in growing his practice

See Case Study
Lawmatics has really done everything I have hoped for and more, which has streamlined my firm and created SO much more consistency to our product because of all the intake and the newsletter being in one place.

— Jordan Ostroff Esq., Jordan Law
Lawmatics has helped my firm to run more efficiently and more effectively and it's both saved me money AND made me money. I cannot say enough wonderful things about it because it just does SO much. I successfully convinced multiple other people to check it out and start using it — will continue to do so moving forward.

— Jordan Ostroff Esq., Jordan Law
How Nice Law Firm increased onboarding by 70%
With Lawmatics automation tools and integrated partner solutions, Nice Law Firm accelerated the client onboarding process by 70% and cut time spent on manual processes in half

See Case Study
Complete visibility of the entire client journey
How Lawmatics helped Miller Estate and Elder Law increase the overall effectiveness of their marketing efforts while improving the client experience

See Case Study
Lawmatics is one of the few software that provides such a high level of customer service. I love the responsiveness of your company and how often you release great features. I will continue to recommend your services to my colleagues.

— Natalie Phan, Natalie Phan Law
We've eliminated client wait times altogether for initial intake (from 2 days), eliminated 13 weeks of volunteer time annually, and saved 130lbs of paper per year, among other improvements. The CLG staff is so happy with Lawmatics and the new process!

— Kyla Sandwith, Calgary Legal Guidance
Building a foundation for growth with automation
How solo family law attorney, Bill Farias, is using Lawmatics to bring the vision of his firm to life

See Case Study

Ready to learn more about growing
your firm with Lawmatics?