Law Firm Automation
•
Published on
April 6, 2023
•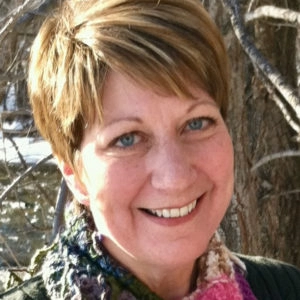 On average, lawyers perform just two-and-a-half hours of billable work in an average eight-hour workday. Although most attorneys put in significantly more than 40 hours during the typical work week, unfortunately only a fraction of these hours are billable and generate revenue. Many lawyers waste time performing non-billable administrative, financial, or marketing tasks instead of working on their cases. How can busy lawyers serve their current clients and keep new ones coming in? By utilizing law firm marketing automation.
What is Legal Automation?
Legal automation involves using software to automate the manual or routine tasks that many lawyers perform as part of their jobs. No lawyer would say they worked hard, took out student loans, and sacrificed for years to put themselves through law school, only to fill their days performing manual data entry, copying and pasting to create documents, and developing marketing campaigns. 
Legal automation software performs low-value legal work, enabling lawyers to focus on more strategic tasks. Law firm automation can:
Reduce the risk of human error due to duplicate data entry

Improve the client experience by automating specific processes or making offering self-service options for filling out forms and scheduling appointments

Enable attorneys to spend more time on billable work and other revenue-producing activities, increasing work satisfaction

Improve communication and transparency between law firm staff and clients

Reduce the overhead costs related to staffing associated with a traditional law office

Levels the playing field by enabling small or mid-sized firms to stay competitive on a lesser budget
Legal automation can vary according to the setting. For example, some law firms automate the document review process to allow lawyers to avoid manually searching through emails. In contrast, others choose to automate their marketing efforts with an efficient yet personalized approach. But regardless of the setting, most lawyers can automate a large portion of their work with current technology.
What Legal Processes Can Be Automated?
With legal workflow automation, law firms can automate a myriad of tasks – from billing to document management – while eliminating errors and reducing overhead.
Types of Automation
Some of the types of legal work that can be successfully automated include:
"
"Lawmatics lets me do what much bigger firms spend a whole lot more money doing - and I can do it much faster and much better."
— Taylor Darcy, Attorney, Founder, CEO of Think Legal, P.C.
Benefits of Automation in Law
The main benefits of legal automation are 1) a dramatic increase in productivity and 2) substantial time savings. Here are some of the most common benefits of automation in law:
More time for higher-value work.

 By avoiding repetitive administrative tasks, lawyers have more time to perform the strategic, substantive legal work they are trained to do.

Less duplication of work.

 Once a process is automated, it's off an attorney's plate. No more reinventing the wheel – once a task is automated, it can be generated instantly from a template.

Superior client experience. 

When low-value work is automated, the cost savings can be passed on to the client, giving them a better, more cost-effective experience.

Greater access to data. 

Manual processes, like due diligence reviews or wet signatures, usually capture no data - making it hard to integrate them with something else. Automated processes can capture data, provide analytics, and enable better workflows.

No more blown budgets.

 Automating a process can mean a team can cut costs, avoid hiring additional staff, and scale productivity without scaling overhead.
These and other benefits encourage more and more lawyers to consider automating some of their processes.
Can Automation Replace Lawyers?
With the emergence of revolutionary AI software like ChatGPT, legal professionals have found themselves asking: "will lawyers be replaced by robots?". Law office automation and technology will not take away the human element of the practice. Instead, it allows attorneys to spend less time on time-intensive, tedious tasks and more time on activities requiring their unique skills and expertise.
A "robot" lawyer powered by artificial intelligence was set to be the first of its kind to help a defendant contest a traffic ticket in court last month. However, the experiment was scrapped after Joshua Browder, the CEO of the company that created the chatbot, was threatened with prison time.

Joshua Browder, CEO of DoNotPay, tweeted that his company "is postponing our court case and sticking to consumer rights." Browder said he would not send the company's robot lawyer to court. According to Browder, his company's AI creation that operates on a smartphone, considers legal arguments, and formulates responses for the defendant, was designed to tell the defendant (through headphones) what to say in real-time. However, Browder decided that the prospect of bringing the first robot lawyer into the courtroom wasn't worth the risk of spending six months in jail.

Criticism from attorneys against Browder's robot lawyer suggests that many have concerns over AI-powered chatbots taking their jobs. But according to Browder, the ultimate goal of a robot lawyer is to "democratize legal representation by making it free for those who can't afford it, in some cases eliminating the need for pricey attorneys."

However, given that the technology is illegal in many courtrooms, Browder doesn't expect to be able to launch the robot lawyer any time soon. As he told CBS MoneyWatch, when Browder originally revealed that DoNotPay's robot lawyer would appear in court, lawyers threatened him with jail time.

"There are a lot of lawyers and bar associations that would not support this," Browder said. "ChatGPT is very good at holding conversations, but it's terrible at knowing the law. We've had to retrain these AIs to know the law," Browder said. "AI is a high school student, and we're sending it to law school."
According to an American Bar Association (ABA) report, lawyers don't need to worry about robots taking their jobs . . . yet. The types of automation currently being deployed are tools like document automation and chatbots:
Document Automation
Document automation is like having a personal assistant that helps you create legal documents faster and with less room for error. You know how tedious it can be to create contracts or legal agreements from scratch every time? With automation, you can streamline that process, and even personalize documents to suit your clients' specific needs. In addition, it saves money by reducing the costs of creating and storing documents. But how exactly does it work?
Document automation technology employs logic to combine preexisting text, user input, and data to create new documents. Document automation solutions typically guide users through the document creation process with a series of questions. Then, based on the user's answers, the system automatically uses that information to generate a document. 
Document automation is much more complex than mail merge because it allows users to draft documents using complex reasoning that humans instinctively use when creating documents. Although the legacy platforms of the past required users to learn code, the new generation of user-friendly automation tools visually representing logical connections has replaced these cumbersome systems. As a result, users or subject-matter experts can complete document automation projects faster and easier than ever before.
Chatbots
A chatbot is a computer program designed to maintain conversations with human users over the Internet, using natural language and replying based on preset rules and data. They have become a widespread, practical, and helpful way to encourage clients to provide the data required to create documents and provide relevant and valuable information. Most people have become comfortable with Chatbots' conversational user interface through texting on mobile phones.
According to The State of Chatbots Report, a survey of more than 1,000 adults ages 18 to 64, consumers observed many benefits to using chatbots, the most common potential benefit being the ability to get 24-hour service (64 percent), followed by receiving immediate responses to inquiries (55 percent), and getting answers to simple questions (55 percent). In addition, some users prefer chatbots because they want to avoid judgment by others and feel safer communicating with a machine. Chatbots also provide a more accessible interface by allowing those who are hearing or physically or visually impaired to communicate by voice or text. 
So will automation replace lawyers?
Automation won't replace legal expertise. Instead, it will allow lawyers to spend more time practicing law instead of performing the duties of a business owner or manager. In the past, law firms looked at document review, legal memos, and research projects as easy ways for young lawyers to get up to speed, but some modern law firms are looking at document automation and chatbots as a way to train the next generation of lawyers. 
According to the ABA, the future will likely reflect the past, and junior associates will continue to learn about the law and its application through research and consultation with more senior lawyers. However, the tools they use to get educated will be different. For example, chatbots and document automation might be a new way for associates to integrate what they've learned to make it worthwhile for others. In other words, robots won't replace lawyers but may make them better lawyers.
Which Legal Document Management System is the Best?
Legal document management software allows lawyers to store, organize, and access documents from one central repository. These platforms enable lawyers to work more collaboratively and efficiently – from anywhere – and prevent the unauthorized access of client documents, enhancing security. Lawyers have many options when choosing legal document management software. Here are some potential legal document management solutions.
Lawmatics
Lawmatics document automation software syncs the right data into the right places instantly, saving users time and minimizing errors. Lawmatics instantly generates documents in the preferred template using Microsoft Word, PDFs, or an online text editor app to reduce mistakes and save time.
Clio
Clio introduced the first cloud-based practice management software to law firms in 2008 and is still widely considered one of the top legal document management solutions. Clio is trusted by over 150,000 legal professionals, with high ratings on G2 Crowd, Lawyerist, Capterra, and SoftwareAdvice.com.
PracticePanther
Practice Panther is one of the market's leading and fastest-growing practice management platforms. With an incredibly robust set of tools designed to make managing and billing cases a breeze, PracticePanther allows law firms to track, organize, and manage their documents in a centralized location.
Filevine
Filevine, a cloud-based document management program intended for personal injury firms, aims to help legal teams simplify processes, organize documents, and work more collaboratively.
MyCase
One of the leading case management platforms, MyCase provides solid features for document management, client communication, and billing. MyCase makes it easy for lawyers to adopt and implement the latest legal software and focus on practicing law.
Rocket Matter
Rocket Matter is a cloud-based legal billing and management solution for small and midsize law practices that includes time and billing management, calendaring, document management, and payments and collaboration management modules to help law firms boost revenue and provide an improved client experience.
What Software Do Most Law Firms Use?
The software a law firm uses generally depends on the size and needs of the firm. Lawmatics is the #1 legal software for growing law firms, offering law practice CRM, marketing automation, legal billing, document management, and much more in one easy-to-use system.
"
"Lawmatics is the best legal technology software I have seen in ten years. When I evaluate software, I question whether our lives would be easier if a program could execute or manage a specific task. The team has gone a long way to make our wants and wishes a reality."
— Christopher Gaddy, Nice Law Firm
Not only is it extremely easy to create documents with Lawmatics, but you can just as quickly review, send and receive with e-sign pdf software, all in our simplified automation platform. To learn more about how the Lawmatics platform will transform your law firm, request a demo today.