Lawmatics is a High Performer in G2's Winter 2022 Grid® Report for Legal Management Software
•
Published on
January 5, 2022
•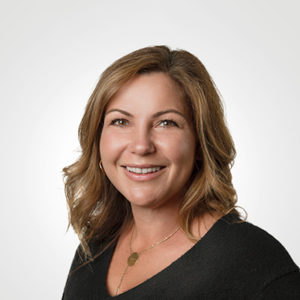 We're excited to share the news that G2 has recognized Lawmatics as a High Performer for the second quarter in a row in their Winter 2022 Grid®️ Report for Legal Practice Management Software. We appreciate the support of our incredible customers that helped make this recognition possible.
What is G2?
G2, formally known as G2 Crowd, is a peer-to-peer review site that collects user reviews of all types of business software. G2 is a trusted third-party source for reviews when researching software solutions.
How are Companies Selected for the G2 Winter 2022 Grid®️ Report for Legal Practice Management Software?
G2 defines legal practice management software as software designed to assist legal professionals with their day-to-day law firm operations. It is a bit of an umbrella term as the products can include features like appointment scheduling, document storage and sharing, contact databases, and reporting.
To qualify for the quarterly G2 Grid® Report in the Legal Practice Management category, a product must:
Manage law firm client information
Store relevant legal documents
Integrate with or provide functionality similar to legal case management solutions
Be designed for independent law firm use
All of the companies featured in the report received a minimum of 10 G2 reviews within the qualifying time frame. Customer satisfaction scores and market presence determine the grid rankings. Our customer reviews have landed us in the coveted High Performer quadrant of the grid.
Lawmatics is thrilled to be named among other incredible legal management solutions like Clio, Smokeball, and Practice Panther—all of which we have extremely robust integrations with! We are in a unique position because our comprehensive solution is complementary to other companies in the space.
Highlights from the Winter 2022 Grid® Report
In addition to a high overall satisfaction rating, other highlights from the grid® report include:
95% of Lawmatics customers are likely to recommend Lawmatics to their peers
100% of Lawmatics customers agree that the product is going in the right direction
99% of Lawmatics customers agree that Lawmatics' customer support is top-notch
What Our Customers are Saying about Lawmatics on G2
We have some amazing and insightful reviews from our customers on G2. Take a look at some of the things customers are sharing:
"Lawmatics has allowed me to become more efficient. I am able to create tasks and workflow to a high level of details - including communications, and follow up with clients and internally for processing a case."
"Lawmatics offers a creative, out-of-the-box way to conquer the daily tasks that legal work demands."
"Lawmatics streamlines our intake process so it's automated but still feels personal to each new potential client."
"We can use Lawmatics to keep in contact with potential clients and any contacts in our CRM with automated emails and texts. These have increased our client retention rate."
"Automations have saved us half of the time we should be working on something else with just a click of a button. It is very user-friendly and easy to navigate even for a new user."
"The software is incredibly robust and intuitive. It is capable of replacing multiple other pieces of software. Meanwhile, it is constantly getting better. The development team is incredibly responsive and innovative."
"Innovative, friendly format streamlines providing excellent customer service, and the support team at Lawmatics is Olympic-caliber."