Lawyerist Podcast Episode
•
Published on
February 18, 2021
•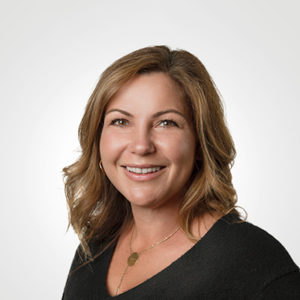 Lawyerist Podcast Episode Recap: A Discussion on the Importance of Common Sense and Legal CRM Software
At first glance, it seems like a no-brainer to have common sense as a key focus when growing your law firm's team. Everyone inherently has some level of common sense that helps them navigate the world—even during this often confusing and strange time.
However, common sense isn't as...common...as you think. And it turns out a lack of common sense can have a major impact on your business.
In a recent episode of The Lawyerist Podcast, hosts Laura Briggs and Stephanie Everett chat with best-selling author and brand expert, Martin Lindstrom, about his tips for helping leaders build a team with common sense.
As Martin walks through how a breakdown in common sense happens, he starts out by pointing out that all too often things lacking common sense start out with good intentions.
In business, it's easy to slip into a very insulated focus, losing sight of external inputs—most importantly being your customer. What might make sense internally from many, many conversations with people well-versed in your industry ends up losing sight of the very thing you're actually trying to solve, helping your customers with a specific problem.
It boils down to losing sight of your customers, and forgetting to stay in contact with them as they inevitably evolve. The remedy to this, as Martin puts it, is the correlation between empathy and common sense. When you focus on having empathy for your customers, you start questioning ideas and strategies from a new point of view—which brings you back to focusing on common sense. And this concept of empathy starts at the top, and ends up impacting every role at the company.
Martin covers many great examples of how common sense is lost, and provides tips for keeping common sense at the core of a business. Listen to the full episode, here (#312).
Bonus: A Conversation on Legal CRM Software with Lawmatics CEO, Matt Spiegel
Before getting into the episode's main topic, our very own Co-Founder and CEO, Matt Spiegel, joined in for a special conversation with Lawyerist's legal tech advisor, Zach Glaser. The two had a great discussion on Legal CRM software. Their conversation starting around the five-minute mark covered:
The features and functionalities Legal CRM software needs to have in order to help lawyers and law firms be successful
The importance of keeping the customer relationship at the core of everything you do
How Legal CRM software, like Lawmatics, can help maintain the relationship with a client throughout the entire lifecycle.
There's a lot of great discussions in this episode of The Lawyerist Podcast. Listen to the full episode below!