The Top 6 Online Sources for Client Reviews, According to Legal Clients
•
Published on
February 14, 2023
•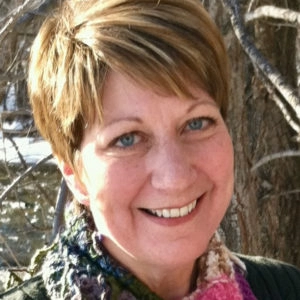 Most of today's consumers base their buying decisions on stars – meaning they value five-star reviews as much as personal recommendations by friends and relatives. Online client reviews have also become a determining factor for many legal clients when narrowing down their choice of law firms. 
For lawyers and most businesses, the main reason for advertising on a review site is to get exposure. Recent statistics revealed that in 2021, 77% of consumers "always" or "regularly read online reviews when browsing local businesses (an increase from 60% in 2020). Just three percent of those surveyed said they would consider using a company with an average rating of two or fewer stars, down from 14% in 2020. Lawyer review sites give lawyers and firms visibility and provide the impression that they are credible and reliable. 
However, not all lawyer review sites are created equal. Some are free, others require a monthly payment, and still others allow lawyers to obtain a simple listing for a fee but require payment for previous spots and additional features. Here is a list of some of the review sites frequented by legal consumers and how firms can leverage these review sites to grow their organization (and potentially track them as a marketing source):
Founded over 15 years ago by former Expedia lawyer Mark Britton, Avvo is an attorney review site that provides consumers with legal advice (thanks to its vast resource library) and helps them find attorneys via lawyer profiles, peer endorsements, and reviews of U.S.-based lawyers. Avvo, whose name comes from avvocato (the Italian word for lawyer), is a neutral platform, meaning that attorneys cannot pay to improve their ratings or conceal negative information about themselves. The site uses an algorithm to calculate a rating for each attorney – the more favorable an attorney's background, the higher the rating will be. 

How to leverage Avvo: When you claim your Avvo profile, you can post critical information about your firm, including your rates. You can also monitor your reviews and overall rating and become a thought leader in your area by answering questions in the Q&A forum.
FindLaw.com is a free legal information site that helps consumers find answers to legal questions and search for attorneys. The site includes case law, state and federal statutes, a lawyer directory, legal news and analysis, and Writ, a free legal dictionary and magazine where legal academics explain and debate legal matters of interest. Star ratings on FindLaw's attorney directory represent an average of all the ratings submitted for an attorney or law firm. Optional ratings like value, quality of service, and professional competence do not influence the attorney or firm's overall rating. Clients can leave one review per attorney and one review per firm on FindLaw, and if they have worked with multiple lawyers and firms, they can leave one review per attorney and firm. Client reviews cannot be edited once submitted, but an original review can be deleted and a new one offered in its place.

How to leverage FindLaw: Not surprisingly, many consumers use Google to search for legal services, and with the use of target keywords, FindLaw profiles frequently appear high in Google's organic search results. Because FindLaw consistently ranks high on Google and consumers are likely to click on one of the first results they see, lawyers need to have a profile and reviews on the platform – many users refine their FindLaw search to include only profiles that include reviews.
Lawyers.com is a free service for legal consumers who need representation but aren't sure how to begin. In addition to profiles for over one million attorneys worldwide, Lawyers.com includes informational articles on numerous legal topics. It operates as an online source providing consumers and small business professionals with the information they need to learn about the law, ask questions, get answers, and find the right legal team for their issues. Lawyers.com also does paid listings, provides dofollow links back to law firm websites, and offers more than 700,000 keyword rankings that positively impact organic search results.

How to leverage Lawyers.com: Lawyers.com enables potential clients to contact attorneys directly from the website via a form, which makes it an excellent way for lawyers to attract and convert leads. Because Lawyers.com is a top-ranking legal website, lawyers must maintain a compelling profile that accurately describes their practice.
LegalMatch is a client-attorney matching service focused on connecting clients with the right lawyers, based on the client's legal issue and the lawyer's location and area of practice. To help them find the right attorney on LegalMatch, clients are asked to answer specific questions. For example, after clients choose a category and location, the platform asks them to select a subcategory, respond to a series of issue-specific questions, describe the legal issue, and provide their contact information. Once the case is submitted, LegalMatch lawyers will respond to the request, share their background, outline fees, and explain why they feel qualified to assist with the matter. LegalMatch also has an attorney mobile app (iOs or Android) that helps attorneys stay abreast of new leads anytime and anywhere.
How to leverage LegalMatch: Lawyers on LegalMatch should customize their response templates according to inquiries, making one for each of your legal specialties. For example, a one-page response template describing areas of specialization and mentioning one or two successful cases will likely grab a potential client's attention more thoroughly than a generic response sent to everyone. In addition, since prompt follow-ups often help convert clients, lawyers on LegalMatch should consider preparing a call script to facilitate quicker engagement and help streamline conversation.
Martindale-Hubbell is a website that features a combination of peer review ratings and client reviews to give clients a complete picture of an attorney's abilities. An indirect benefit of listing with Martindale-Hubbell is that since Martindale owns Lawyers.com, lawyers get listings on both platforms as well as links to individual attorney profiles included in the listing price. In addition, the platform has a comprehensive guide for attorneys who want input on creating a solid profile.

How to leverage Martindale-Hubbell: Lawyers who subscribe to Martindale-Hubbell can select up to two reviews with written feedback that will be displayed at the top of their client or peer review section, which gives them the ability to highlight what they want potential clients to see first.
6
Nolo
Nolo, a combination of some of the internet's first legal sites – Nolo.com, Divorcenet.com, and AllLaw.com, is now Nolo Network, one of the internet's largest libraries of free consumer-friendly legal information. Although Nolo provides consumers with information about handling certain legal matters themselves with do-it-yourself products, the Nolo lawyer directory connects potential clients with a list of attorneys competing for their business. They can also view lawyers individually and connect with whomever they choose. In addition, Nolo offers two subscription types: Profile, which includes a professional attorney profile, unlimited article publishing ability, direct leads, and flat fee pricing, and Premium, which provides all the features of Profile plus lead generation through Nolo's network, premium positioning and exposure, and pricing based upon return on investment (ROI).
How to leverage Nolo: With over 100,000 lawyers listed on Nolo, lawyers and firms can use the site to boost their online visibility, generate leads, and drive referrals to their websites. Nolo provides lawyers with numerous marketing options, including real-time leads filtered based on location and practice area and powerful reporting that helps subscribers measure performance and ROI.
How to Ask for Client Reviews the Ethical Way
All businesses that ask for reviews are held to general advertising laws; however, attorney advertising rules related to lawyer review sites are more specific. For example, while some companies offer gift cards or other incentives in exchange for reviews, the American Bar Association (ABA) updated rule 7.2 in 2018 to include specific language that limits what a lawyer can offer in exchange for a review.
Rule 7.2 provides in part:
(b) A lawyer shall not compensate, give or promise anything of value to a person for recommending the lawyer's services except that a lawyer may:
(5) give nominal gifts as an expression of appreciation that are neither intended nor reasonably expected to be a form of compensation for recommending a lawyer's services.
Best Practices to Stay in Compliance

No gifts

. Avoid offering even a small gift in exchange for a review. 

Timing matters

. While asking for reviews at the end of every email and in most communications is common practice for some businesses, attorneys should only ask for a review at the end of the case, regardless of the outcome. 

Be non-specific

. Review requests should ask the client

only

to share their experience. Don't request personal information your clients would not want widely known.

Follow ABA ethics rules. ABA rules do not allow lawyers to edit reviews, meaning that whatever your client writes (positive or negative) must be published with no omissions.
Here are some ways to make asking for a client request as safe (and ethical) as possible for both your clients and your firm:
Make Giving a Review Easy and Convenient
Clients will be more inclined to review your work if you simplify the process. To do so, consider building review requests into the final client paperwork. Include a link on any concluding communications with clients and ask specifically for a review in any follow-up communications. You can also request reviews periodically on social media platforms and in automated email marketing communications. Attorneys are prohibited from actively soliciting reviews from individuals who are not yet clients.
Create a Policy for Managing Client Reviews
Law firms should treat client reviews as a part of firm culture. To do so, they should set up a system for managing client reviews and stick with it. Offer gratitude for the positive reviews and propose a follow-up for unhappy clients. Showing appreciation to clients for positive reviews and responding to less-than-satisfied clients demonstrates to potential clients that your firm remains engaged, even after a case concludes. You could designate a specific time every week to respond to attorney reviews or specify a particular team member to do so. You might consider using an attorney-client relationship management platform (commonly known as a legal CRM) to keep track of these responses.
Know How to Advertise Your Client Reviews
When an attorney publicizes client reviews, the ABA's Model Rules of Professional Conduct clarify what is legal and what may be considered an unwanted solicitation. For example, you should never say, "Our clients think we're the best!" or "Reviews show that we're the experts!" Some states prohibit client reviews and testimonials entirely, noting that these are only personal experiences and could be misleading. To find out what's permissible in your jurisdiction, check with your state bar's rules on attorney reviews before posting any. Post a link on your website to featured lawyer review sites (if allowed), and consider adding a link to your social media profiles.
Increase Client Engagement (and Drive Positive Reviews) With Lawmatics CRM
The Lawmatics client relationship management (CRM) system aims to help law firms manage and engage clients by keeping track of critical information about them. From knowing who their clients are, how they found out about their law firm, and whether anyone has followed up with them since they initially made contact – a legal CRM serves as the "brain" of a law practice, tracking each potential new client through their journey. 
All lawyers want to drive efficiency, attract more prospects, increase client engagement, and accelerate the growth of their firms.  The ultimate purpose of a CRM is to manage the client intake process for attorneys by attracting, delighting, and retaining clients so lawyers can focus on what they do best – practice law. The result: more repeat business, positive reviews, increased client referrals, and a boost in law firm revenue. 
For more information on how the Lawmatics legal CRM can elevate your clients' experience and accelerate your law firm's growth, request your demo today.