What Does a Legal Marketer Do?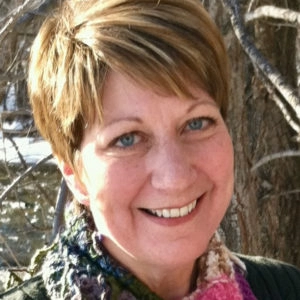 Legal marketing encompasses all the tasks related to driving new business to a law firm, including traditional marketing, digital advertising, relationship building with clients, potential clients, and industry peers, and other methods to grow a law firm's brand.
Because the legal landscape is continually changing and evolving, legal marketing efforts must keep up with the latest trends to remain competitive. To accomplish this, legal marketers must follow best practices and strategies for legal marketing, which include:
Generating quality website content
Optimizing the firm's website for search engine optimization (SEO)
Engaging with current and potential clients on social media platforms
Making meaningful contributions to industry associations
Using analytics to determine the success of marketing efforts
When done right, digital marketing for law firms can boost a practice's reputation, enhance its customer base, and build new sources of revenue. In addition, utilizing law firm marketing automation will help streamline the process and make it as efficient and straightforward as possible.
What is a Legal Marketer?
A legal marketer manages and directs a law firm's advertising and promotion, community involvement, charitable contributions, and sponsorships to improve, maintain, or develop the firm's reputation. Law firm marketing jobs typically include the following duties:
Public relations. Legal marketing consultants help project the firm's image through relationships with clients, staff, vendors, and the media.
Firm communications. Legal marketers manage databases to distribute newsletters, announcements, client surveys, and other promotions to past, current, and potential clients.
Client relationships. Legal marketing specialists develop and evaluate client surveys to identify the strengths and weaknesses of their firms to gauge client satisfaction, concerns, and expectations.
Referrals. Legal marketers are responsible for tracking referral sources of new business and maintaining positive relations with these sources.
Firm branding. With the assistance of graphic designers and other marketing professionals, legal marketers maintain the firm's internet presence through print materials, websites, and online directories.
Outreach. Legal marketers identify and organize speaking engagements, seminars, conferences, and continuing legal education classes to help the firm's attorneys market their services in their areas of specialty.
Compliance. Each state has a different set of professional rules of conduct surrounding attorney advertising, and legal marketing professionals must be familiar with these guidelines to ensure that their law firm's advertising strategies do not violate any laws or rules of professional conduct.
Legal marketing jobs can vary, depending on the amount of responsibility they have. The greater the marketer's responsibility, the more they will be able to develop and strategize marketing plans instead of simply managing and implementing them.
What Does a Marketing Paralegal Do?
Paralegals who are proficient at client communication and experienced in working with the law typically have a firm grasp of what clients look for when seeking legal advice and can use that knowledge to help guide marketing efforts. A marketing paralegal job description commonly includes the following responsibilities:
Assist attorneys with the review of marketing and advertising collateral, including press releases, websites, mobile applications, and social media content for compliance with trademarks, rights of privacy/rights of publicity, intellectual property license agreements, and corporate guidelines.
Review, prepare, and revise (based on attorney feedback) first-draft marketing materials, including contracts, disclosures, scripts, storyboards for social media, radio and television promotions, advertising orders, waivers/releases/indemnity agreements, and other marketing and advertising-related agreements.
Draft correspondence, track deadlines, and maintain contract files.
Assist in monitoring compliance with company-wide policies and initiatives related to customer data, privacy, and security.
Marketing paralegals help to enable growth across the entire law firm and support a range of legal issues related to marketing, advertising, e-commerce, and social media.
Why is Legal Marketing Important?
Legal marketing is a potent tool for law firms and attorneys looking to increase visibility and find new clients – making it critical to the success of any law firm. Effective marketing for lawyers, particularly digital marketing for law firms, allows them to engage new clients, strengthen current client relationships, and build a positive reputation within the industry.
How Do You Market Legal Services Successfully?
Law firm marketing automation software enables firms to connect with new clients and re-engage with their collected database of past clients. With automation, you can keep your firm at arm's reach when a new opportunity arises. Lawmatics workflow automation for law firms is the simplest way to create a new revenue stream. To learn more about how Lawmatics can streamline your firm's marketing efforts, get a demo today.