What is Legal Specialty Software?
•
Published on
July 11, 2023
•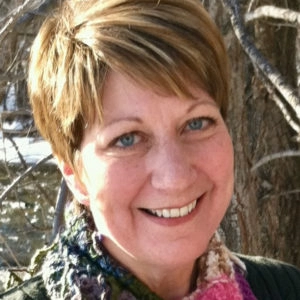 Legal specialty software is a digital platform that helps attorneys retain clients with law firm marketing automation and manage client contact information, case notes, appointments, communications, billing, and more in one secure, central location. We'll explore the capabilities of this transformational technology in this brief guide. Let's get started!
What Does Legal Software Do?
Legal case management software performs numerous functions for lawyers and law firms, such as:
When equipped with software for lawyers, legal teams can work more efficiently, capitalize on new ways to create value from data, and provide superior service to clients.
How Can Software Make Law More Effective?
Even if your law firm has a system in place, cutting-edge legal technology provides many benefits. Here are some reasons why firms should invest in legal specialty software:
Better customer service. With easy access to contact information, documents, notes, and other data, lawyers can build stronger relationships with clients.
Stronger data security. Law firms must keep confidential client information secure. Specialty legal software safely contains sensitive data in one secure system – online and on-premises.
Targeted marketing. Law firm marketing automation allows firms to Identify target markets and send automated communications to help them engage with potential clients.
Valuable insights. When law firms can access analytics from a single platform, they can comprehensively view their operations and make data-driven decisions.
With legal software, legal teams can more efficiently conduct business – without letting anything slip through the cracks.
What Kind of Software Do Lawyers Use?
The most successful law firms use technology to work more efficiently and securely in an increasingly remote workplace. Some of the most common legal software systems for lawyers include:
Lawmatics. The #1 legal software for growing law firms, the Lawmatics platform offers client intake, legal CRM, marketing automation, invoicing, document creation, and more in one straightforward system.
Microsoft 365. Software as a service (SaaS) program Microsoft 365 includes essential business tools like Word, Excel, OneNote, Outlook, PowerPoint, SharePoint, Teams, and more.
Google Workspace. Google Workspace provides a word processor similar to Microsoft Word, which is a good option for attorneys whose work requires collaboration.
LawPay. Lawyers utilize software solutions like LawPay to send out invoices and facilitate credit card and other online payments.
RingCentral. All-in-one platforms for voice, video meetings, team messaging, and collaboration, like RingCentral, are popular with attorneys who favor click-to-dial functionality and one-click video conferencing capabilities.
DocuSign. Electronic signature platforms like DocuSign makes document signing faster, easier, and more secure for lawyers and clients.
Lawmatics: Your Partner for Specialized Legal Software
All-in-one legal specialty software is an indispensable tool that helps law firms maximize operational efficiency, improve customer service, improve marketing results, and gain valuable insights into business operations to make data-driven decisions.
How do you keep track of your legal cases? Lawmatics is the best legal case management software available on the market. Are you ready to learn more about how Lawmatics legal specialty software will transform your law firm? Schedule your product demo today.