What Legal Services Can be Automated?
•
Published on
July 7, 2023
•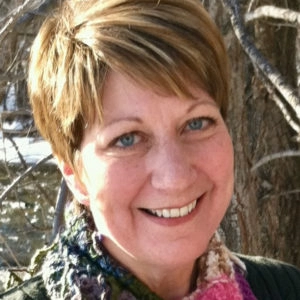 Many lawyers spend their workdays performing non-billable administrative, financial, or marketing tasks instead of serving clients. So how can busy lawyers keep their offices running, serve their current clients and keep new ones coming in – without sacrificing quality and work-life balance? One way is through law firm automation.
What Does Automation Mean in Law?
Automation involves the creation of computer software and automated systems that can complete repeatable processes and reduce the need for human intervention. Legal automation (or Law Firm Automation) automates the routine manual tasks and workflows that lawyers and legal teams perform. According to data compiled by McKinsey, roughly 23 percent of an attorney's work can be automated using existing technology.
What Legal Processes Can Be Automated?
Although automation is possible in many legal areas, some tasks are more suited to automation than others, like those with clearly defined rules and processes, relatively simple manual tasks, and frequent workflows. Here are some of the processes that can be completed via law firm automation:
Appointment scheduling. Automated scheduling software takes the back and forth out of setting up appointments by enabling clients to schedule their own meetings.
Document creation. Automation allows you to merge the data you need from your custom fields and auto-fill directly into boilerplate legal forms to generate documents.
Document execution. Secure, universally-recognized electronic signature for law firms provides added convenience and efficiency for lawyers and clients.
Legal workflows. Automation allows legal teams and law firms to automate numerous manual processes, including client intake, to streamline routine workflows.
Time and expense tracking. Legal time tracking software provides an accurate and efficient way to track your time, whether you bill hourly, fixed fee, or contingency.
Billing management. Law firm billing software will automate every stage of the billing process, including invoice creation, billing, collection, and provide payment status.
Online payments. Want to make it easier for your clients to securely pay their invoices online? Payment processing software does the job, allowing you to get paid faster.
Lead management. With the help of automated pipeline management, law firms can manage, prioritize, and nurture prospective clients every step of the way.
Marketing campaigns. Why reinvent the wheel when you can build repeatable processes with email marketing drip campaigns that initiate an automatic response?
Automation is transforming the law profession. However, firms must partner with the right provider to access the necessary tools.
What Are the Different Types of Legal Technology?
Lawyers utilize various technologies to do their jobs. Here are some common types of legal technology used by lawyers:
Online file storage. Platforms that protect files from internal and external threats with end-to-end, zero-knowledge encryption.
Document management. Document automation tools streamline document creation by utilizing information previously collected to populate standard letters and forms.
eDiscovery tools. Most discovery is now electronic and relies on technology to streamline the eDiscovery process.
Practice management. Practice management software enables attorneys to manage court dates, automate workflows, calendar events, and more.
Cloud-based office suites. Cloud-based platforms allow attorneys to access, share, and edit documents, files, and other data from anywhere in the world.
Legal CRM. Legal client relationship management (CRM) software provides an overview of matters, documents, communications, transactions, and billings – through one secure client portal.
Technology simplifies attorneys' jobs by increasing the access and value of legal services while helping lower the associated costs.
Will Lawyers Be Automated?
Some speculate that lawyers will be replaced by tech. However, artificial intelligence (AI) cannot automate every aspect of every job, particularly the responsibilities of a lawyer. After all, the human brain can associate concepts and identify solutions to complicated problems that will meet client needs and mitigate risk while a robot, no matter how intelligent, is incapable of processing and relating concepts independently.
While AI can pinpoint irregularities and provide feedback, it's not yet capable of conceptually determining a solution to complex legal issues without human assistance. Instead, technology can automate laborious, time-consuming administrative tasks and allow attorneys to reallocate their time to focus on serving clients and bring more critical thinking and analysis to their cases.
Lawmatics: Technology as a Tool to Make Lawyers Better
Legal technology is not a replacement for people. Rather, it is a tool to make humans better lawyers. Lawmatics legal software works behind the scenes to bring you more business and keep your clients happy, so you can focus your attention on what you do best. Our system offers:
Legal client intake
Law practice CRM
Document management
Time and expense tracking
Legal billing
Online payments
Marketing automation
And much more into one convenient, easy-to-use platform. No wonder Lawmatics is widely considered the best legal document automation software for growing law firms! Are you ready to try legal technology that saves time on legal operations, such as document and task management, by automating processes that typically take hours or even days? Sign up for a Lawmatics product demo today.