9 Must-Watch Attorney YouTube Channels to Draw Inspiration From
•
Published on
February 16, 2023
•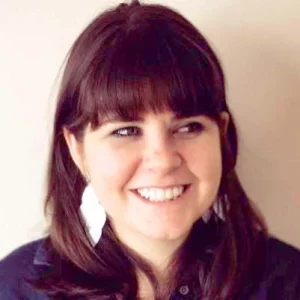 When it comes to online video marketing, law firms have a unique opportunity to produce engaging content that can help them connect with prospective clients. By taking a page out of the books of successful law firms and lawyers using YouTube to drive engagement and traffic, you can help your law firm grow its online presence and brand. 
YouTube is the world's second most popular search engine. By creating engaging videos for your law firm, you can reach out to potential clients searching for legal information and services.
Why Did These YouTube Channels Get a "Must-Watch" Designation?

When researching this article, I quickly encountered many traditional attorney videos that resembled this 2017 SNL Skit "Attorney Ad." If the title card on the video had a lawyer in front of legal books and that sweet dark mahogany beloved by law firms, I kept scrolling. Instead, I was looking for a more modern take on the video format.
I passed over news outlets, major legal broadcasting channels ("Lawyer You Know" and "AskTheLawyers"), and competing industry videos. Instead, I wanted to find smaller law firms that could create pretty good content that speaks to potential clients because closing clients is the goal. 
Overall, each of these channels had videos that cut through the noise of the related search results. Not all these channels have high production quality or budgets, but they demonstrate knowledge and passion.
If you are interested in creating longer-form videos, you should jump in. There is still plenty of room for good, informative content.
Law Firm YouTube Channels
Tiffany Webber, Thomas & Webber, has been immersed in real estate for over a decade. She launched her YouTube channel in 2020, and it's clear that she takes it seriously...and not so seriously. With 6.78K subscribers, she's definitely doing something right.
Tiffany provides a wealth of information on her channel, covering topics such as residential and commercial real estate closings, HOAs, and being a lawyer. And she's not afraid to experiment with different video formats such as interviews, talking heads, incorporating animation, and vlogging.
Her personality comes through, so it's an enjoyable experience as viewers learn through what would be otherwise dry deep dives and explainers.
A Sampling of Video Titles
Real Estate Attorney Breaks Down And Explains All Closing Costs

What Does "No Hoa" Really Mean?

Closing Day Timeline For A Buyer And Seller

Types Of Lawyers And What They Do

Buying A Rental Property With Tenants: Pros, Cons, And Tips
Varghese Summersett PLLC is a criminal defense firm based in Fort Worth, Texas. They began posting quality content on their YouTube channel back in 2016. Ever since 2019, they have regularly uploaded content with an increased level of production.
Their videos range from high-quality branded videos to talking head segments that provide information and general guidance for those seeking help with criminal defense cases. Their videos remain professional and calm at all times. They certainly set themselves up as a trusted, experienced Criminal Defense law firm.
A Sampling of Video Titles
Should You Talk To The Police?

What Should You Do If You Are Falsely Accused Of Sexual Assault?

What Do I Do If A Detective Asks For A Statement?

Clearing Your Criminal Record In Texas

Let's Talk About Dwi Accidents In Texas

What Are The Different Types Of Homicide In Texas?
Terri Herron Law, run by Terri Herron since 2018, has an impressive YouTube channel with over 7.42K subscribers. Based in Georgia, it offers viewers insightful advice, tips, and strategies to understand and handle their divorce and child custody cases.
Despite being filmed on a computer or phone (presumably), this channel's videos have great quality, lighting, and sound. She pays particular attention to having a clean/styled background.
A Sampling of Video Titles
11 Things You Should Know Before Filing For Divorce

Contempt: Steps To Take When You Are Denied Visitation Or Dealing With Parental Alienation!

Does Child Support Really Cover College Tuition?

Five Mistakes People Make In Child Custody Cases

Manipulation Tactics From Your Spouse During Divorce
Paul Rabalais, America's Estate Planning Lawyers, LLC, is a Louisiana-based lawyer who has been helping clients across the nation put their legal affairs in order since 1991. He has over 233K subscribers on his YouTube channel, which he started in 2016, and has been regularly posting videos since.
Paul's videos are consistently high-quality, demonstrating that you can make quality informative content from anywhere. Each video is tailored to answer specific estate-planning-related questions, such as managing taxes acquired from an IRA or discussing estate-planning desires with one's family. Paul tackles all the topics professionally, even those that don't sound serious. 
A Sampling of Video Titles
Does Goat-Gored Son Automatically Inherit?

A Method To Help Families Minimize Taxes On Iras

Talking To Family About Your Estate Planning Wishes

Deep Dive Into $15k (Now $16k) Gifting Limit

9 Reasons Not To Protect Assets From Nursing Home

Save Your Pet From The Unexpected
There's a lot of competition on Youtube for terms related to Bankruptcy coming from CPAs, Dave Ramsey, and financial talking heads. DAL Law firm's Youtube channel stood out to me as a calm presence in this space, talking about Bankruptcy and other financial issues a potential client may be experiencing on their way to Bankruptcy.
DAL Law Firm, started by Darcel Lobo, brings practical solutions to real-life issues to help clients plan for their financial future. They specialize in legal guidance related to real estate matters, Bankruptcy, estate planning, and probate. 
Right now, the channels have a low subscription rate. Still, in a space competing with Financial pundits, it's all about quality over quantity. Darcel is providing substantial content for potential clients. 
A Sampling of Video Titles
Can I Keep My Home If I File For Bankruptcy?

What To Do If You Are Past Due On Your Mortgage // Stop Your Foreclosure

Risks Of Diy Estate Planning For Washington State Estate Planning

5 Tips On What Not To Do If You're Considering Bankruptcy