How to Improve Workplace Productivity with Client Intake Software
•
Published on
September 30, 2021
•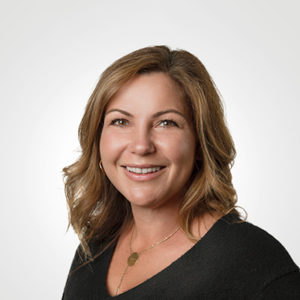 It's pretty safe to say that most lawyers don't wake up in the morning with the intention of running an inefficient law firm. In most cases, lawyers start out their day motivated with the best of intentions to get everything done as quickly as possible.
And then come the incessant demands of running a law firm. Good intentions quickly get swallowed by urgency.
The phone calls, the consultations, the emails, the complex paperwork, and everything else that it takes to maintain an office. With so much going on at once it's easy for lawyers to find their heads spinning with everything on their plate, particularly if they're a solo-practitioner. And the more overwhelmed you get, the less efficient you are, and in the business world, that means the less money you make.
If this sounds like you, and you're trying to figure out how how to optimize the legal client intake process while still managing to market your law firm and attract new leads, then you've come to the right place.
The key to increasing your productivity is stretching out the amount of time you have. And since time machines don't exist quite yet, the next best thing is client intake software.
There are so many processes going on at the same time in your law firm that it's easy for bottlenecks to come up in the absence of a reliable system in place. Let's go over some of the most common administrative bottlenecks and challenges that law firms face, and how client intake software can help.
Common Law Firm Bottlenecks
Appointment Scheduling

Most lawyers know this scenario all too well— finding an appointment time that works for them and their client often leads to a long-drawn-out string of emails that takes way too long. Not only does this result in lost time, but it can also lead to missed appointments and no-shows. Long story short— email back and forth appointment setting is not an efficient solution. It's downright inefficient and tedious.
How Client Intake Software Can Help

The right client intake software like Lawmatics comes with built-in automated appointment scheduling. You'll never have to ask what time works for you again to a lead or a client. It's as simple as sending a link that allows clients to choose a time based on their own availability. They'll see only a list of the dates you want them to see and they can choose the one that works best for them.

That means, you never have to step away from an important task again to set an appointment. Simply send the link and let automated appointment scheduling do the rest for you.

Not only are the appointments scheduled themselves, but clients also receive automated confirmations letting them know the confirmed date. They can easily cancel the meeting if need be, or reschedule a new one with ease. All you have to do is check your calendar to manage appointments in real-time. From there you can access any case notes or other relevant information for the appointment.

Lastly, client intake software will send out a reminder to you and the client a few days before the appointment making sure that everyone stays on the same page, significantly reducing the chance of a no-show.
Document Assembly

Lawyers are no stranger to complex and drawn-out paperwork. Drafting up contracts or other important documents can be especially time-consuming, especially if there's more than one person working on it. Drawing up documents can take hours two days to complete, and when completed manually risk being full of errors.
How Client Intake Software Can Help

Custom fields allow you to merge the data you need directly from your matters and contacts and plug them directly into your templates, eliminating hours of busy work manually filling out documents. Not only can you gain valuable time, but you also ensure 100% accuracy for your forms. Instead of something taking hours or days to be generated, document automation instantly generates documents so that you could conceivably have an attorney-client agreement drawn up before the end of the first consultation.

Not only does it make your life easier, but clients will love your modern and efficient approach. The sooner all your important documentation is out of the way, the sooner you can get the case rolling.
Following Up With Leads and Clients

With so many processes going on at once, busy lawyers often have to prioritize paying clients over following up with potential ones. Unfortunately, failing to follow up with leads is a huge missed opportunity.

In some cases, even paying clients may suffer from a lawyer's poor communication. One of the biggest complaints about lawyers is inadequate communication with them about their case progress. Communication backups can cause all sorts of issues, and can ultimately hinder your law firm's efficiency and client satisfaction.
How Client Intake Software Can Help

Client intake software like Lawmatics starts tracking your leads from the minute they first contact your firm. They're automatically sent a welcome email telling them a little bit more about your firm and engaging them right away. From that point on client intake software will continue to send messages based on where your potential clients are in the client journey. Once you've retained a client, automation makes them feel totally connected to you and like they're your only client.

Another great feature that client intake software like Lawmatics has is two way SMS text messaging for law firms. Since not every client has the same communication preferences, it's nice to offer text messaging in addition to email. Clients will love being able to reach out to you in whatever way they feel most comfortable.

The best part is you can see all of your communication in one place. No longer do you have to scroll through your email inbox and phone separately to see what leads and clients have been followed up with. You can focus on what matters most in your law firm and rest assured that client intake software will make sure you stay on top of communication.
Getting Documents Signed

In a traditional law firm, potential clients are asked to print sign, and send important documents back. With so many steps involved, it can take a significant amount of time for clients to send signatures back to you. Unfortunately, the longer it takes to get things signed the longer it takes to bring on a new client and get their case rolling.
How Client Intake Software Can Help

When it comes to speeding up and streamlining your client intake process, one of the best methods is offering a e-signature software. It's as simple as sending your client a contract and allowing them to sign from the palm of their hand from wherever they are. That way, you can have your important paperwork signed in a matter of seconds, thanks to e-signature software directly built into your attorney intake software.
How Client Intake Software Can Boost Your Productivity
Less Time Wasted

Any lawyer can tell you that time equals money. The more time you lose on tedious administrative tasks like manual data entry, or scrolling through your inbox to find important documents the less time you have to devote to revenue generating tasks. Using a law firm client intake software can help you speed up your overall workload so that you have the freedom to turn your attention wherever matters most for your law firm. By automating your client intake process, you're saving your law firm hours and hours a week you would have spent on time-draining manual tasks.
Smoother Processes

In the absence of a streamlined and automated client intake process, it's difficult to have a clear understanding of what actions your law firm needs to take next. Client intake software makes it easy to view where each leads stands and what the next actions are that you need to take, ensuring that no opportunity is lost. Technology like client intake software guarantees that your incoming leads will be handled adequately and efficiently while you turn your attention towards your paying clients.

Every time you have to scroll through your email inbox to find the right attachment, you're losing time. Client intake software allows you to send and receive files within seconds thanks to streamlined workflow automation for law firms and legal file request automation. When you eliminate the need to track down emails and faxes, you will modernize and streamline your client intake process, making everyone's life easier.

A drag and drop builder like Lawmatics offers makes it easy to build whatever kind of file request you need and create custom templates for your routine processes. Whether you're requesting basic information or sending out questionnaires, client intake software makes it possible to create and send documents hassle-free. The end result is smoother processes, and consequently greater client satisfaction.
Improved Staff Communication

In the absence of client intake software, your law firm lacks a consistent response system for your leads and clients. Client intake software keeps track of every interaction that your law firm has had with each contact and keeps everyone on the same page in your practice. That way, your clients don't have to repeat the same information to whoever they talk with on the phone each time that they call. The end result is better staff communication, and less time scrambling trying to figure out what's going on on the case.

Your staff can seamlessly move your leads through the client intake process and eliminate chaos in your practice by keeping everything in one single database, all while making a positive impression on your future clients.
Better Organization

A law firm can be a chaotic place without find intake software to manage, analyze and nurture your leads. Software like Lawmatics manages every lead in one single place, so you never have to worry about what's been done or what needs to be done again. No more tracking down documents, or fumbling to find a contacts phone number— one unified view makes it easy to see everything in one place.

You can tag and categorize leads so that you can find them as quickly as you need, increasing your overall organization and as a result boosting your productivity.
Better Accountability

Lawmatics client intake software comes with legal reporting software built in. You can use it to track your productivity and stay on top of how well your law firm is performing. You can measure important performance metrics like:

Open Matters

Billable Hours

Completed Tasks

Monthly Revenue

Revenue Per Employee

Tracking metrics like these will help you determine how productive you are and whether you're using your time wisely. If you're working over 50 hours a week, and only a small portion of it is work you can bill for, then something needs to change in the way you do things. Client intake software can help you automate processes that are draining up most of your law firms time, and ultimately eliminate bottlenecks.
Predictability

When you start to track your law firms productivity, you start to realize what works and what doesn't work for your law firm. The end result is better predictability in the future when challenges arise. By observing the patterns in your practice, you can anticipate future challenges, and know the most effective way to overcome them.
Skyrocket Your Productivity With Lawmatics Client Intake Software
Stop juggling between serving your paying clients and trying to grow your law firm at the same time wondering. With the client intake software like Lawmatics you never have to choose between your potential clients or your retained clients again. Give yourself the peace of mind that nothing in your client intake process will be missed, from marketing, to following up with leads, all thanks to features like built in marketing automation for law firms.
Once you make this switch to legal client intake software you can leave the mundane buswork to automation, so you can focus on what matters most at your law firm— practicing law.
Whether it's just you and your law firm, or you're a large law firm with hundreds of attorneys, your legal strategy needs client intake software in it. Are you ready to see how Lawmatics client intake software can help you track, manage and skyrocket your workplace productivity? Sign up for a free demo today!