Lawmatics: Now With Time & Billing
•
Published on
April 12, 2022
•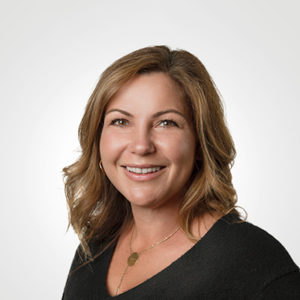 As Abraham Lincoln once said, "A lawyer's time and advice are his stock in trade." Attorneys provide their clients with their knowledge of the law, and in turn, clients pay them. Unlike buying something from the store which is a simple transaction, paying for legal services come with much more detailed line items. And although many lawyers are turning towards alternative billing methods like a flat-rate billing system, plenty of lawyers still bill by the hour. As you well know, legal advice doesn't always come in neat one-hour slices. Sometimes it can be a 37 second phone call, or a 17-minute consultation. A client's final bill must break down these intervals of legal counsel into an easy-to-read, detailed format so that the client knows exactly what they're paying for.
While this may sound simple in theory, billing clients can be extremely lengthy and exasperating for lawyers. From preparing the invoices to sending them out to getting paid, the entire process can take weeks to complete. And unfortunately, since administrative tasks like billing are non-billable, lawyers find themselves dwindling precious time and resources that they could be dedicating to billable work.
There's a better way. Say hello to Lawmatics' new legal time and billing systems.
Spend Less Time on Billing and More Time on Billable Work
Every second counts when increasing your law firm's profitability and Lawmatics is committed to providing the tools that make it possible to focus on the bigger picture of your practice. Instead of losing time on the time-draining administrative side of your job, our legal invoicing technology makes it possible to turn your attention towards what you do best — practicing law.
Lawmatics' new Time & Billing software refines your billing technique in ways that result in less work for you and make a lasting impression on your clients. Easily create beautiful customized invoices that deploy within minutes and wow your clients with your modern and swift approach to accepting payments.
Batch invoices
Generating bills one by one is as time-consuming as it gets. With Lawmatics, you can batch create invoices for multiple clients simultaneously. All you need to do is select clients from your list of matters whose statuses show as 'unpaid.' In a few clicks, all selected clients with balances due receive a digital invoice. You can also create invoices based on criteria of your choosing from date range of a matter to lead attorney, selecting and batching clients as needed.
All of your invoices can go out in one sitting instead of having to prepare and send out individually, significantly saving your law firm time. Cue angelic voices singing!
Deliver polished, customizable invoices
Not only can you customize branded invoices with your law firm's unique look, feel, and logo but you can also customize which columns of information you want to appear on the final bill. Add your own activity and expense types, whether it's trial prep or copies and faxes, non-billable activity, or forwarded balances. Should you want to apply a discount or make a tax adjustment, It's easy to make changes to the final invoice as needed — in other words, you can create your bill your way. You can even set your own default billing rates per user and per activity type, which means less time lost on data entry — simply click, select, and send.
Easily track your time
Perhaps one of the most exciting parts of Lawmatics' new Time & Billing software is the timer function that makes it easy to track your time. The minute you start a billable activity, simply launch a timer in one click and select an activity type from the drop-down menu. Whether you're on a call or in a consultation, the timer will continue running in the background as you navigate the platform as you complete the task, ensuring you never miss a second of billable work.
Once your activity is finished, simply mark it as complete and it will neatly file itself into your time entry list within the matter. How's that for simplicity?
Makes it easy to track client trust accounts
A lawyer's worst nightmare is facing potential disbarment as a result of a mismanaged attorney trust account. Yet tracking incoming and outgoing trust account transactions isn't always easy with non-legal-specific software. With Lawmatics, which was made for lawyers by lawyers, you can sleep peacefully knowing that all funds submitted into trust and transferred to your operating account are carefully tracked and reconciled with detailed notes.
Easily run reports by matter to verify that your total balance matches your IOLTA account for the same time range. If you're ever audited, you can be confident that Lawmatics can produce your trust balances matter by matter in a clean and easy-to-read format.
Get paid faster
Outstanding balances can be an issue when you're relying on an outdated billing system. Lawmatics lets your clients access a payment link directly from their invoice and pay instantly. No more bothering with checks, or mailing out paper bills — with Lawmatics you can streamline your billing and collect your money faster.
Clients can pay with their preferred form of payment, whether by credit card, debit, or ACH, all from the palm of their hand. When you make it so easy for your clients to pay you, the less you have to worry about being paid.
Run data-driven reports
Keeping your finances on track is easy thanks to data-driven reports that show your law firm's most important insights. Rather than bouncing around between multiple programs that conflate your financial data, Lawmatics is your all-in-one solution. See who your most profitable clients are, which attorneys among your legal team are the most productive, and track your balance collected versus balance billed. You can even monitor your average fee per matter, and make better-informed decisions based on data, not guesswork.
Tips For Streamlining Your Law Firm's Billing Process
Create a standardized billing process

A 2019 Trends Report found that 14% of hours invoiced to clients never get paid. While there are a few factors that contribute to this statistic, it usually boils down to the same core problem: a lack of a standardized billing process.

To avoid wasted time and other billing bottlenecks, it helps to get everyone on your team thoroughly acquainted with this process. Create a standardized billing process that specifies everything from when invoices are deployed, what expenses and activities should be billed for, and any additional communications and reminders that should go out with invoices and post-delivery.

The more thorough your document around your billing process, the higher the accountability and lower the chances of human error. Regardless of the size of your law firm, a well-documented billing process facilitates a better understanding and recollection of your workflow to the benefit of your entire practice.
Be as specific as possible in your billing descriptions

Billing descriptions can be a lawyer's catch 22 — create too brief of a billing description and you could find yourself with a dissatisfied client that feels cheated. However, add an overly verbose description that takes up three pages of an invoice, and you'll have your office manager working overtime. Instead, it's considered a best practice to aim for a specific, detailed, yet concise description that leaves your client feeling satisfied with the number they're paying.

Ideally, your activity descriptions should look something like "met with client to go over real estate assets" or " telephone call from opposing counsel" — keep it short and sweet, yet anything but vague.
Be forthright and transparent about your billing process

One of your first action items upon initial consultation is confirmation from your clients that they understand your fee agreement and billing process. Consider this an essential component of lawyer billing ethics. The best way to do this is to put it all in writing to assure that you and your client understand each other. You should go over the total amount of money you charge, your hourly rates, anyone else on your team who will be working on the case, when your invoices will be sent out, a detailed description of an estimate of total expenses, and when you expect to be paid.

Putting this in writing doesn't just make this easier for you and your team, but it also helps your clients better plan for paying their bill. Better planning means less likelihood of having to chase your clients around to settle up.
Formally train your team to use your billing software

Whether you're a small firm, or you're a larger one with an office manager and paralegals handling your billing, it's important that everyone on your team fully understands the inner workings of your billing software to get the most out of it. Appoint someone in your firm — whether that be you yourself or a team member — to take point on getting all staff members trained on your billing solution. This person will be in charge of communicating with onboarding representatives of your billing platform and schedule training sessions with your staff as time permits.

Lawmatics' full platform comes with a thorough onboarding program designed to help your firm get off to a running start. At the end of the Lawmatics onboarding program, your team will be well versed on every feature of the Lawmatics law firm CRM, client intake marketing automation and billing platform. Following onboarding, your team will continue to have access to our knowledgeable support team to answer any questions and concerns.
Track time contemporaneously

If you hope to keep a steady cash flow, you must stay on top of your time tracking. Doing so contemporaneously — or as billable work happens — is a method experienced attorneys swear by to hit your billable hours goals. With so many things going on at once in your law practice, it's easy to forget to log your billable work later on, or worse, overestimate the length of an activity on your invoice and infuriate your clients, leading to billing disputes. Use the Lawmatics timer function to ensure that you stay on top of every minute of billable work, and you might just be surprised to find that you've been working more than previously estimated.
Consider alternative billing methods

More and more lawyers are turning towards alternative billing arrangements given the stigma of the term "billable hour" and its frequent association with astronomical and unaffordable legal bills. Consideration of alternative billing arrangements may help you tap into a greater legal market of clients that may not have otherwise hired you on an hourly billing system. On top of that it can also create a more straightforward billing process for you and your team.

Flat fees, for instance, are easy to invoice, and rarely result in billing disputes. If you haven't at least begun to consider introducing alternative billing methods into your law firm, now may be a great time to start. Since more and more lawyers are charging for their legal services in alternative ways, failing to keep up could put your competition at an advantage.
Use automation whenever possible

Automating your law firm's routine tasks is the best way to streamline your practice, and dedicate your time to what can't be automated — like strategizing or attending hearings. Above all, automation helps boost your law firm's productivity, so your workday isn't bogged down with administrative tasks like invoice preparation, or data entry.

By harnessing the power of legal technology like Lawmatics you can make time for your law firm's most valuable work, and let automation handle the rest. From invoice reminders to generating a fee agreement in a matter of seconds, automation is here to make your billing process go much smoother.
The Future of Legal Billing Technology is Here
A recent report shows that the average legal professional logs less than 3 billable hours a day on average since they're so inundated with non-billable administrative work like billing clients.
Legal technology is evolving every minute, so there's no reason why your billing system shouldn't evolve alongside it in pursuit of your profitability goals. And when it comes to profitability, time is your most important asset. Not only in billing but law firm performance management and new client intake can all be streamlined to give you more time. The more you can accelerate day-to-day processes with modern solutions, the higher your caseload allotment, and the more revenue you can generate.
Whether your law firm bills hourly, on contingency, or by fixed fee, Lawmatics legal billing software is a clear-cut billing solution for thorough invoicing that makes it easy to get paid. Are you ready to see how Lawmatics' new time and billing feature can level up your billing process? Sign up for a free demo today!
---
Sources Cited
Clio, 2019 Legal Trends Report, 2019
https://www.clio.com/resources/legal-trends/2019-report/
Clio, 2021 Legal Trends Report, 2021
https://www.clio.com/resources/legal-trends/