The 10 Commandments of Great Client Intake
•
Published on
September 2, 2021
•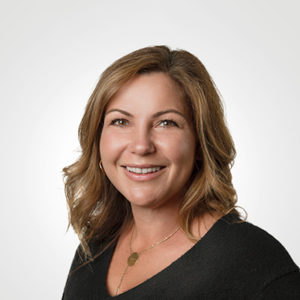 The process of moving leads through the client intake process can be one of the most chaotic and time-consuming parts of a lawyer's job. Not to mention — unbillable. Be that as it may, capturing clients' information is an unavoidable part of making a great impression and getting everything you need to open their case. For this reason, lawyers eager to take on as many clients as possible need to master the most efficient way to handle the client intake process.
Before we dive into what makes an amazing client intake process, let's start with examples of client intake that look more like, "meh."
5 Biggest Client Intake Mistakes
Losing Time on Manual Data Entry

Administrative tasks are some of the most arduous and taxing parts of running a law firm and can quickly eat up a lawyer's day in no time. Even so, there's no way to get around them. The good news is that there are smarter ways to get these tasks done. If your client intake process involves repetitive and manual processes like data entry that eat up hours of your day that you could be spending on more important matters, then you need to rethink your client intake process.

Keeping up with the demands of all your clients with a manual system will surely lead to burnout and frustrated clients. Workflow automation for law firms can save you so much time on your client intake process that you're actually losing money by not making the switch to automation. What would have taken you hours to days to get done manually can be accomplished in a matter of minutes — all with the click of a button.

As a lawyer, time is money and every second counts. The more time you can save to focus on what matters most in your law firm, the more time you have to increase your revenue.
Taking too Long to Get Back to Leads

One of the most common complaints about lawyers is their communication (or lack thereof.) Taking too long to respond is a tremendous mistake when it comes to client intake. The client intake process is all about setting the tone for what a lead can expect from you once they're a client. So, if you take three days to get back to their initial inquiry, or worse, fail to get back to them at all, then you're missing a huge opportunity.

In today's consumer-driven market, prospective clients want to feel like they're a priority. If you can't make a client feel like they are then they'll turn towards a lawyer that can. There are 1.3 million attorneys across the United States — the competition is fierce, so you need to be on your A-game.
Not Tracking Your Leads

If your law firm takes down a lead's information by pen and paper that gets stuck to a desk somewhere to be "called back later" then you've got a fallible client intake process on your hands. You must have a system set in place that meticulously tracks a lead from the minute they contact your law firm, or you have no way of knowing whether you've followed up or not.

What's more, tracking your leads shows you what's working and what's not. Although tracking your leads on a spreadsheet is possible, you risk errors. The most reliable way to ensure that leads never get forgotten is with client intake software for lawyers that meticulously tracks each stage of the client journey. You can see whether a lead has been followed up with and what actions need to be taken next all in one single dashboard.
Losing Time on Lengthy Back and Forths

Part of a successful client intake process involves setting up the initial consultation. Finding the best time that works for both you and your client can quickly turn into a drawn-out game of email tag.

Not only does this waste your time, but you're also wasting clients' time. Eliminating the back and forth of setting up an appointment is one of the best ways to deliver an optimal client experience. Automated appointment scheduling makes things easier and faster for everyone.
Not Pre-screening Clients

You're not always going to be the right fit for everyone that calls your law firm. That's why it's imperative to get the important information upfront before a consultation. Taking time out of your already busy schedule for a consult only to find that it's not the right fit for your law firm is time and money lost.

It's as simple as using a custom template that quickly gets the answers you need from your leads so everyone is on the same page. That way, whether they're not in the right geographic area, or you don't practice the area of law their case requires, you can guide them in the right direction without losing time on a consultation that wasn't needed.

Now that you've got an idea of what not to be doing, let's go over what you should be doing to deliver an exceptional client intake process.
1

.

Identify What You Need to Know About Your Client
The first step is identifying who you're trying to sell to.
- Who are they?
- What do they do?
- How do they spend their time?
- What's their salary?
- Do they have a family? Do they have a spouse?
Knowing who your ideal client is will help you build a more consistent intake flow based on the most consistent patterns you see coming in. Consistency is key when it comes to delivering a quality client intake process.
By knowing the type of person you're trying to appeal to, you can fine-tune your efforts and set yourself apart from other law firms. A one-size-fits-all approach isn't realistic. So, with your ideal client in mind, you can appeal to their unique needs and speak the same language.
2

.

Understand Your Ideal Client
Beyond knowing who your ideal client is, you should also understand them from the inside out. Identifying their actual problem will help you pitch the best selling point for why you're the best possible attorney for their case.
The more that you dive deeper into what your ideal client needs, the more you can get creative with who you partner up with. For example, a personal injury client who was injured in a car accident is likely to need a new car. It might be a good idea to partner up with a local car broker, or even a mechanic.
Offering a holistic approach that offers connecting them with other professionals who can help them with their bigger problems beyond just their legal case is a great way to offer a thorough intake process — one that makes it clear why you're the best person for the job.
3

.

Know Where Your Clients Are
When your ideal client has a question you must make yourself the most obvious choice for the answers. For this reason, knowing where your clients are and where they'll be makes it easier to present yourself as their best resource.
For example, if you're an estate planning lawyer, your best clients may not even know they need you yet. Put your ads where those kinds of clients are likely to be, like financial advisers. The more you can think ahead about where your ideal client already is, the more you can narrow your focus and anticipate what they're going to do to find you.
4

.

Track Your Leads
If you're not tracking your leads then you have no idea what law firm marketing efforts are a complete waste of resources and you have no insight about what needs to be improved. Using a lead tracking law firm client intake software like Lawmatics organizes your leads into categories of your choosing like how they found your firm and their demographic data.
The categorization and tracking of your leads doesn't just lead to better organization, but it helps you gain better insight into what the most effective methods are for conversion to clients. Law firm reporting software can reveal who your most valuable leads are, how they found you, how much revenue they produced, and how many hours their case involved.
Knowing what kind of prospects become clients the most consistently helps you capitalize on your best leads to get the most ROI on your marketing campaigns. Because when it comes to growing your law firm, information is power.
5

.

Proactively Tell Your Potential Clients What They Need to Know
Once your leads are in your CRM for lawyers, it's time to start engaging them to convince them how you can help and why. Automated email workflows for law firms make it easy to set up personalized drip email marketing campaigns that get the right message to leads tailored towards their unique needs.
Proactively send them information that shows why you're a credible and trusted source to handle their case. Rather than an overt sales pitch, focus on sending relevant and useful information that positions yourself as an expert.
Give an overview of how you can help them, and any successful cases like theirs that you've had in the past. Send social proof like client testimonials and expand on anything in their case that could build your credibility even more.
Talk about why you're a great attorney for their case, why it should be you, and most importantly, make sure that you include a call to action. A call to action is an invitation for them to take the next steps towards becoming a client. Whether it's sending a link for automated appointment scheduling so they can book their own consultation, or inviting them to sign up for your newsletter. Make it easy for them to choose you as the right person for the job!
6

.

Screen Your Leads Quickly
Before going into your consultation, send your lead a legal client intake form so that you have as much information as possible. Not only will it make your consultation go that much better if you know important details already going into the meeting, but it will also determine whether you're the best person for their case.
There are several factors that could result in referring them to another lawyer as the best choice. Whether they're not in your geographic area, or their case does not fall within your area of practice, get them to someone who can take care of them.
If you can't help someone on their particular case, but you can help steer them in the direction of someone who can, you'll build a great rapport with them that could lead to future referrals. Not to mention you're saving time that you would have lost on a consultation for a case you won't take on.
7

.

Make a Smooth Transition For Your Client
By using the information stored in your attorney intake software, your staff can stay on the same page about your clients' information. Making your client repeat the same details over and over about their case isn't just irritating for them, it can also be traumatic.
Family law cases or personal injury cases may be extremely emotionally charged for your clients. Don't make them have to repeat the same story over and over each time that they call your law firm.
Make it as smooth as possible as a transition for the client as possible and it won't go unnoticed. Save the information and refer to it rather than making them repeat their story to a paralegal, lawyer, receptionist, etc. Make it so if there is new information, you can override it, or change it within your system, but please don't make them repeat it again. If they do want to rehash their story, then by all means be all ears. But don't force them if they are reluctant to go over it yet another time.
8

.

Sell Without Selling
The most effective way to convince your client that they've made the right call to reach out to your law firm is to deliver an exceptional client experience from day one. The minute a client first contacts your firm is an opportunity to show them why you're the right person to hire. Whether they send a client intake form from your website, or they call on the phone, they are as of that moment a potential client who you need to pitch yourself to.
Sell them on the experience that they're going to have with you. That means making sure whoever answers the phone is kind and helpful, and that your website is in working order without bugs or crashes. Deliver a beginning to end exceptional experience that shows them you value them as a potential client.
Right off the bat clients want to know they made the right call by hiring you, so don't give them any reason to think otherwise! Have your staff tell stories as they go into the consultation sharing similar success case stories. Assure them that you have plenty of experience with similar cases and how you made a difference. In short, help people psychologically convince themselves that you're the best option for them and you're well worth their money.
Keep your clients up to date by giving them direct access to their case, and streamlining the process by sharing files directly with them through your CRM.
9

.

Use E-Signature and E-Payment
The most modern practices offer e-signature. Not only is it much more convenient for your clients to be able to send something from the palm of their hand using a client intake software like Lawmatics, but you may have clients who are particularly vulnerable to COVID.
Asking them to get in their car and drive to your office to sign something could be (literally) putting their life in danger. Use legal file request automation to get whatever documents you need from them and allow them to sign from wherever they are using a client e-signature tool. What's more, asking clients to have to print, sign, and mail something back to you means the longer it will take before you can get their case rolling.
In addition to electronic signature for legal documents, you should also consider offering E-payment. No one likes credit card fees, but it keeps things clean and organized. You're better off with a credit card fee than going through the hassle of waiting for a check and waiting for it to clear. Getting things signed and paid as seamlessly as possible is ideal for your client and your practice!
10

.

Keep The Great Work Going
Don't make the mistake of believing that once you have secured a client that it's okay to stop delivering a consistent experience. Many law firms neglect the importance of delivering a consistent experience through each stage of the client journey, not just intake and active matter.
75% of law firms' business comes from referrals, so deliver an exceptional experience that will encourage former clients to refer you to their friends and family.
Don't make your clients regret hiring you for the job. Follow through with your promises, and your Google rating will show for it.
Deliver an Amazing Client Intake Experience with Lawmatics Robust Legal Client Intake Software
Lawmatics is recognized as the most intuitive and robust CRM for attorneys and client intake platform specific to the legal industry. Lawyers can lighten their load and let automation handle the tedious and time-consuming day-to-day administrative tasks that can bog down their schedule, negatively impacting their attentiveness during the client intake process.
By relying on a go-to client intake resource like Lawmatics that automates the client intake process for you, you can create more business, happier clients, and ultimately greater profitability at your law firm.
Are you ready to see how Lawmatics can help your client intake process be the best that it can be? Sign up for a free demo today!