How to Prepare For Your Legal Software Demo: A Complete Guide
•
Published on
July 22, 2021
•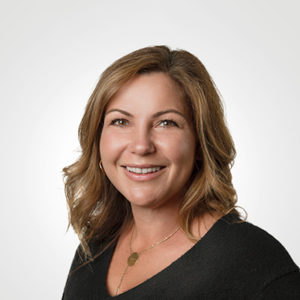 Once you make the decision to introduce software to your law firm, you'll need to make sure that you choose the right one. Part of the selection process involves sitting through various demos to determine which software is the best fit for your firm. Since it's such a big decision, you want to make sure that you know what to expect from the experience .
It can be tricky knowing what you should know and do leading up to the demo. Here you'll find an overview of some of the best ways to prepare, get the most out of the experience and make the best possible choice for your law firm.
What Happens During a Legal Software Demo
During a software demo, a qualified salesperson will explain to you a little bit more about the company and get you acquainted with the product itself. In your case, they'll showcase legal software to you and walk you through how it works with your day-to-day law firm operations. It's essential to remember that a demo is not the same as the onboarding process. Once you decide to buy legal software, you'll be given a much more thorough training process in how the software functions. Some legal CRM companies offer longer onboarding processes than others to ensure a smooth transition.
The demo itself, however, is simply a quick demonstration to show you the main selling points, how your firm can benefit from the principal features and is an opportunity for you to ask any questions that you have.
Why a Legal Software Demo is Important
It's easy to read about a legal CRM or listen to a sales rep tell you why you should buy it. However, in most cases seeing is believing. Seeing a legal CRM in action is the best way to ensure that you're making the right choice. Sometimes features look good on paper, yet, once you start navigating the program yourself, you realize that it isn't as user-friendly as it may have sounded initially. A software demo is essential for getting a feel for the main features and feeling out whether it would work for your law firm. Think of it as a test drive on a vehicle. You wouldn't buy a car without taking it for a test drive first, and legal software shouldn't be any different.
Now that you have a better idea of what a software demo involves and why it's important, here are the best ways to prepare yourself for the big day.
Know Your Needs
When choosing the right legal CRM and attorney intake software, it's important that you know what you need in legal software. Lay out all of the administrative tasks you have to do throughout the day at your firm. From answering phones to replying to incoming prospects' inquiries to sending out law firm marketing emails—make a list of what you'd like a software to help you accomplish. Feel free to rank each task in order of priority. Some software may prioritize certain tasks more than others, so having a list set up is the best way to get a feel for whether a program is right for you.
Ask yourself questions like:
What tasks in your law firm eat up the most of your time?
What features would you like to see in software you already use?
What features could you live without, and which ones are must-haves?
What are your long-term goals for your law firm, and how can a CRM help you reach them?
Once you systematically identify and draft your requirements, it will be easier to compare different software and make your final choice. When you lack specifics going in, it can be challenging to objectively make a choice during each software demo.
Communicate Ahead of Time
No one wants to lose time on a demo that isn't tailored for what they're looking for. Neither you or the sales rep wants to sit through an entire demo only to find that they don't offer what you're looking for. It helps to communicate to a legal software company before the demo what your needs are. That way, they can tell you whether they cover the capabilities that you're looking for and tailor your demo experience so that it specifically demonstrates the characteristics that you're looking for.
You should also go over details like what areas of law you practice in and what the size of your firm is. Details like these will help the seller understand the most useful features to demonstrate to you and tailor your experience as much as possible.
Send The Right Person to the Demo
Make sure that you send someone to attend the demo who is familiar with all of the administrative tasks in your law firm and is tech-savvy enough to understand the presentation. Chances are that some people in your firm are better suited than others for determining the best legal software for your firm, so choose carefully.
Prepare the Right Questions
Remember, a software demo is not training but rather an opportunity to ask any questions you have about its features and capabilities. To get the most out of the demo, it helps to know the right questions to ask. Make sure that you prepare your questions ahead of time so that you don't forget to cover important topics. Some of the best questions to ask are:
"How is this CRM unique from others?"
Some legal CRM's claim to do it all, but the truth is that they hardly stand out from the competition. It helps to have a clear understanding of what most CRM's do on a basic level to get a feel for whether the one you're looking at really goes above and beyond the typical capabilities of a CRM.
"Can it pair with my case management software?"
The right CRM for you offers integrations with all the major legal case management systems. From Clio to PracticePanther, integration with your other legal software is a must in order to get the most out of a CRM.
"How can this software simplify all my technology?
Technology is supposed to make your life easier, not more difficult. Many law firms introduce technology to their day-to-day processes only to find that, in many cases, it winds up adding an additional headache. Using various individual systems, from reporting and analytics to your appointment scheduling software to your marketing software, can leave your head spinning in ten different directions. The right CRM combines all the right tools you need into one single location, reducing costs and making your process much more efficient.
"How can this increase my revenue?"
Ultimately your goal is to create more revenue in your law firm. If you're looking to spend your resources on software, then you should ensure that it's worth the investment. Get to know whether whatever platform you're looking at has the ability to generate more business and drive more traffic to your law firm. Features like automated email marketing will engage your leads and clients and ultimately create more business. More leads = more revenue.
"How long is your onboarding process?"
Let's face it; you were trained to practice law, so no one expects you to be a tech-whiz. It's important that you know whatever CRM you go with actively supports you through onboarding to ensure a smooth learning process. A legal CRM like Lawmatics, for example, offers a dedicated specialist to seamlessly guide you through the onboarding process. Typically the onboarding program lasts between 4 and 6 weeks; however, you can customize your onboarding timeline depending on your firm's unique needs.
Since there can be a lot of troubleshooting as your firm adjusts to a new CRM, it's important that you have access to ongoing assistance whenever you need it. Make sure that you ask about what their customer service availability is for clients should you need assistance.
Prioritize Automation
In many cases, legal CRM's claim that they automate, yet a closer look often reveals that in reality that all they're really doing is creating checklists for you to complete. The right legal-specific CRM will complete the tasks for you through the power of automation. From sending out marketing emails to automated appointment scheduling to auto-filling lengthy documents, automation reduces your workload and streamlines your tasks so you can dedicate your time to what matters most at your law firm.
Custom automations elevate your clients' experience and bring greater structure to your law firm. From the minute a lead first gets captured, email automation for law firms allows you to customize your follow-ups and replies to ensure that nothing gets forgotten. From following up with leads to sending out automated drip email marketing campaigns tailored to each client based on their individual characteristics, you can put your firm on autopilot while you turn your attention towards more important matters.
Focus on Solutions
It's easy to get swept away by all of the features in a demo. Yet, while features are no doubt an important part of whatever legal software you choose, they aren't ultimately what you should be focusing on. The right legal CRM for your law firm requires more than just bells and whistles. Your firm is looking for solutions, not just features, so you need to ensure that whatever demo you're looking at promises those solutions. By referring to your specific law firm's goals, you can determine whether the software you're looking at offers the features that you need to grow your practice.
Take Time To Ask Questions After The Demo
Following a software demo, it's useful to take some time to go over everything that you covered. It's an opportunity to bring up any aspects of the presentation that you didn't understand or may have more questions about. If the sales rep did a thorough job of targeting your specific needs, you won't need to ask many more questions. However, a lot is covered during a small period of time during a demo, so don't be afraid to ask questions following the presentation so you can get a better idea of anything you might have missed. Reviewing certain portions of the demo can be helpful in making your final decision and avoid making a costly mistake.
Choose The Right Legal CRM for Your Law Firm By Getting The Most Out of Your Legal Software Demo
While at their core, many different platforms all promised to be the same thing, a more in-depth look often reveals critical differences in each software. The right legal software like Lawmatics goes far beyond its competitors by offering more intuitive features that prioritize automation in law firms and nurturing and engaging clients.
Seeing is believing, so signing up for a demo is an opportunity to observe all of the essential tools that the right CRM for lawyers can provide. Ideally, you need an all-in-one solution that is easy to implement into your practice and doesn't require a considerable amount of time to learn how to use.
By preparing for your software demo, you can ensure that you don't settle for a law firm CRM that doesn't actually meet your needs for efficiency and growth. Ultimately, you want to save your law firm more time by finding software that automates tasks for you, so you don't have to waste time manually completing processes. By referring to this guide and arriving at your software demo with your unique needs and goals specified, you will get the most out of the experience and avoid choosing the wrong one for your practice that has a timely learning curve and lacks essential tools.
Do More With Lawmatics
Lawmatics is the most sophisticated and robust CRM for attorneys on the market. A software demo can reveal how you can attract new business, automate tedious work, become a data-driven firm, and ultimately expand and drive more revenue.
Whether you're a solo practitioner or a large firm, Lawmatics is your modern CRM solution for increasing efficiency and productivity.
Are you ready to see why Lawmatics is the preferred solution for your client intake and client relationship management? Sign up for a product demo today!