Is Marketing Automation the Same as CRM?
•
Published on
October 10, 2023
•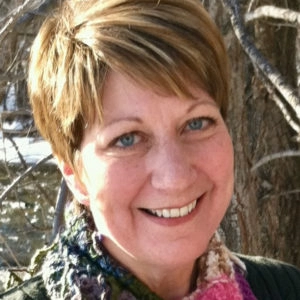 There's a lot of talk (and confusion) around law firms these days about customer relationship management (CRM) systems. Is law firm automation the same as law firm marketing automation? Or is it a function of sales? What does it do? Do we need it? This blog aims to answer some of your most pressing questions about CRM.
What is a CRM?
A CRM is a type of technology that manages all of an organization's relationships with current and potential clients. Law firms manage vast volumes of client data; manually tracking it is time-consuming and error-prone. However, legal CRM software helps law firms manage this data in a centralized and organized manner so that it can be accessed to improve their customer service and business processes.
There are generally three types of CRM strategies:
Collaborative. Collaborative CRM systems focus on customer service to bridge the gap between teams and departments, enabling various groups or areas within an organization to share customer data to make decisions and manage customer relationships.
Analytical. Analytical CRM leverages customer data into trends and insights that enable organizations to improve customer experience. Analytical CRM systems are good options for mid to large-size organizations that collect vast amounts of data and want to condense it into actionable information.
Operational. Operational CRM, the most common type, streamlines the various processes utilized when building customer relationships and applies them to the central business process. These platforms help companies generate leads, convert them into contacts, and provide the infrastructure necessary to retain customers.
Today's streamlined CRM systems allow lawyers to manage client data more efficiently than ever before.
Is CRM a Marketing or Sales Tool?
It's actually both – and much more. CRM tools manage relationships across the entire customer lifecycle, including marketing, sales, digital commerce, and customer service interactions. A CRM solution helps an organization focus on its relationships with people – customers, colleagues, vendors, and suppliers — throughout their interactions with them, including locating and engaging new customers, securing their business, and offering support and additional services throughout the relationship.
CRM also helps pinpoint and track leads and provides valuable insights to facilitate a greater understanding of your client procurement process. These insights might include demographic intelligence, pain points, and communication preferences, among other things. With this information, firms can craft content that specifically addresses their target audience's needs and interests, increasing the likelihood that the content will resonate with them and lead to an inquiry.
Is Marketing Automation Only for Email?
Marketing automation tools help firms target customers with automated messages across email, web, social, and text, putting numerous tedious tasks on autopilot, such as:
Client intake. An all-in-one legal CRM helps seamlessly move leads through the client intake process with custom, automated workflows to simplify the process, eliminate confusion, and make a positive impression on future clients.
Drip campaigns. CRM enables lawyers to build repeatable processes, with standard tasks and checklists, to ensure consistent service delivery at each step of the client journey.
Pipeline management. Marketing automation platforms provide customizable workflows to manage, prioritize, and nurture your prospective clients from initial inquiry to paying client and beyond.
Audience segmentation. With client list segmentation, firms can deliver tailored messaging and personalized content to distinct groups of people based on their acual needs and challenges.
Analytics. Marketing automation enables lawyers to measure the success of their automated marketing efforts, thanks to the visual analytics feature built into the software.
Marketing a law firm has never been so simple. With the help of CRM, firms can create an email marketing template that goes out whenever they want, and as a result, prospects receive timely and personalized messaging. Automate the leg work of your marketing efforts with a legal CRM that will drive growth and allow you to focus on your clients.
What's the Best Marketing Automation Tool?
The best marketing automation tools allow organizations to communicate effectively, avoid missed opportunities, stay on track, save time, and lower costs. In addition, when marketing automation is integrated into a CRM platform, firms can track, monitor, and engage with prospective customers.
Lawmatics legal CRM was designed specifically for law firms to attract more prospects, win more clients, automate the leg work of their marketing efforts. Our platform drives growth to help growing law firms seize every new client opportunity with targeted messaging and impeccable timing to guide leads through a seamless journey from potential lead to happy client. For more information on how Lawmatics can streamline your marketing efforts and improve your firm's bottom line, request your free demo today.