Personal Injury Marketing: Tips & Tricks to Grow Your Practice
•
Published on
May 16, 2023
•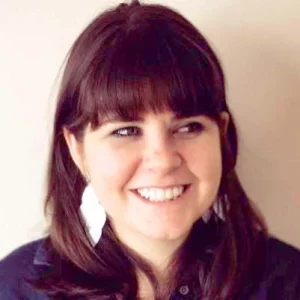 When it comes to law firm marketing, I can't think of a more competitive area of law than personal injury. To succeed in your area, you need to stay top-of-mind and differentiate from your competitors. For too long, many firms have relied on non-specific ads like TV commercials and billboards, but the rise of digital marketing has led to a necessary diversification of advertising methods.
We need to start with a marketing strategy that focuses on trackable channels. Non-specific ads like TV commercials and billboards are no longer enough to stand out in today's digital world. By leveraging the power of digital marketing and tracking your efforts, you can be certain your marketing budget is well worth the investment.
Digital v. Non-Digital Marketing
Traditional marketing methods like billboards and TV ads can effectively reach a broad audience and build brand awareness for law firms. However, it's hard to track the success of these mediums.
Digital marketing, on the other hand, allows law firms to target specific audiences and track engagement with their marketing campaigns using tools like search engines, social media, and online directories. Different digital marketing channels have their own benefits and drawbacks. Search Engine Optimization (SEO) helps law firms rank higher in search engine results pages but requires ongoing effort and resources. Pay-per-click (PPC) advertising can drive targeted traffic to a law firm's website but can be expensive and needs constant monitoring. Social media marketing can help build a law firm's brand and attract followers, but managing it can be time-consuming.
So you need to carefully evaluate your budget, resources, and priorities to decide which digital marketing channels best fit your firm. By diversifying marketing methods, law firms can maximize their visibility and reach, build a strong brand, and engage effectively with clients across various channels.
Marketing Metrics for Law Firms
According to the 2023 Marketing Outlook For Law Firms report from CallRail, only 42% of firms base their marketing spend on attribution metrics provided by reporting tools. Shockingly 65% of respondents don't know what metrics to track and measure.
Let's fix that.
Law firms, like any business, need to measure the effectiveness of their marketing campaigns to know that their marketing spend generates a positive return on investment (ROI). Here are some specific metrics and formulas that law firms should review:
1
Return on Investment (ROI)
Starting off strong, ROI is a metric that measures the financial return of your law firm's marketing investments. In other words, it tells you how much money you're making in revenue for every dollar spent on marketing. A positive ROI indicates that a law firm's marketing efforts generate revenue that exceeds the cost of the marketing investments.
ROI = (Revenue Generated from Marketing - Marketing Investment) / Marketing Investment x 100%
2
Return on Ad Spend (ROAS)
ROAS measures the revenue generated from a specific advertising campaign relative to the cost of the campaign. So instead of generally looking at ROI, you can look at the ROAS of just Facebook advertising or just Local Service Ads.
ROAS = (Revenue Generated from Ad Campaign / Cost of Ad Campaign) x 100%
3
Marketing Expense Ratio (MER)
MER is a metric that measures the efficiency of a law firm's marketing investments by comparing its total marketing expenses to its total revenue. The MER is used both to calculate budgets and to benchmark spend.
When used to benchmark spend, the MER compares a business's actual marketing expenses to its revenue. This allows you to evaluate the efficiency of your marketing investments and identify areas where you may need to adjust your strategy to improve your return on investment (ROI).
MER = (Total Marketing Expenses / Total Revenue) x 100%
When used to calculate budgets, the MER is used to determine how much a business can spend on marketing activities based on its total revenue and the desired MER. By setting a target MER, you know that you are investing a reasonable amount in marketing relative to your total revenue and can allocate their marketing budget accordingly.
Say you want to achieve a MER of 12% (which would be an average percentage for PI Firms looking to grow their business). To calculate your marketing budget, you can use the following formula:
Marketing Budget = (MER / 100%) x Total Revenue
So, if your firm has a total revenue of $3,000,000, your marketing budget would be:

Marketing Budget: (12% / 100%) x $3,000,000 = $360,000

This means that a reasonable starting marketing budget would be $360,000 for various marketing activities over the course of a year to achieve a MER of 12%.
This metric measures the cost of acquiring a new lead for the law firm. It's calculated by dividing the total cost of a marketing campaign by the number of leads generated. The lower CPL, the more cost-effective a campaign is.
CPL = Total Cost / Number of Leads
So, your PI law firm runs a marketing campaign that costs $7,777 and generates 111 leads. To calculate the cost per lead (CPL), we can use the following formula:

CPL = $7,777 / 111
CPL = $70

This means that the law firm is spending $70 to acquire each new lead.
5
Customer Acquisition Cost (CAC)
CAC is a metric that measures the cost of acquiring a new client. By tracking CAC, law firms can identify the most cost-effective marketing channels for acquiring new clients and adjust their marketing strategies accordingly.
CAC = Total Marketing and Sales Costs / Number of New Clients Acquired
From our example above, out of those 111 leads, 9 become paying clients. You already know that the law firm's average revenue per client is $17,777. To calculate the customer acquisition cost (CAC), we can use the following formula:

CAC = ($7,777 + total sales costs) / 9
CAC = ($7,777 + ($17,777 x 9)) / 9
CAC = $18,518

This means that the law firm is spending $18,518 to acquire each new paying client.
6
Lead-to-Client Conversion Rate
This metric measures the percentage of leads that ultimately convert into paying clients. By tracking this metric, law firms can identify areas for improvement in their sales process and lead nurturing efforts.
Lead-to-client conversion rate = ( the number of clients / the number of leads ) x 100%
From our example above, when we spent $7,777, we received 111 leads and 9 paying clients.

To calculate the lead-to-client conversion rate, we can use the following formula:

Lead-to-client conversion rate = (9 / 111) x 100%
Lead-to-client conversion rate = 8.1%

This means the law firm converts 8.1% of its leads into paying clients.
By using these three metrics together, you can gain insights into the effectiveness of your marketing campaigns and make data-driven decisions to improve your marketing efforts and intake process.
CPCase is a metric that measures the cost of acquiring a new case for the law firm. It can be calculated by multiplying the firm's average case settlement value by a percentage representing the desired marketing spend per case. For example, if the firm wants to spend 20% of the average case settlement value on marketing, the CPCase would be 20%.
CPCase = Average Case Settlement Value x Percentage of Average Case Settlement Value Spent on Marketing
Let's say your personal injury law firm has an average case settlement value of $50,000. You want to spend 15% of the settlement value on marketing to acquire new cases. To calculate their CPCase, we use the formula above.

CPCase = $50,000 x 15% = $7,500

So the CPCase for this law firm is $7,500. This means that, on average, you can spend up to $7,500 on marketing to acquire a new case and still generate a positive ROI.
Want to know more about marketing metrics? Check out 10 Best Marketing Metrics: How to Measure Your Law Firm's Marketing Success | Lawmatics
Essential Marketing Strategies for PI Law Firms
Clients are not just looking for logical solutions to their legal problems but also emotional connections with their legal representation. Personal injury attorneys who focus messaging solely on financial compensation risk missing out on building a robust and loyal client base.
So while providing factual information and demonstrating your firm's experience is important, connecting with potential clients on an emotional level is equally important.
With that in mind, you'll want to look for ways to incorporate emotional calls to action, personal connections, and intimate stories into your messaging. You can establish a deeper connection with your potential new clients and increase the likelihood of converting leads into clients.
Connect with a Personal Injury Website

With so many people turning to the internet to search for information or legal services, law firms need to have a strong website. Or…just have a website. According to the 2022 ABA TECHREPORT, 39% of solos and 12% of firms with 2-9 lawyers do not have a firm website.

That is wild!

And while I don't like to make a habit of assuming, I will assume that 100% of you personal injury folks do have a website, given the stiff competition in your area of practice.

So you already know that your website is the best place to showcase your brand, messaging, and testimonials. You'll need a well-designed website that is easy to navigate and provides a positive user experience that can help establish that credibility, build trust, and encourage potential clients to take action.

Providing easy-to-use navigation on your homepage can also help visitors quickly find the information they need and lead them to the desired action, such as scheduling a consultation.

Want to know more about websites? Read 7 Essential Web Pages Your Law Firm Website Needs

Use language that speaks to your target audience. Keep your messaging clear, concise, and easy to understand, and avoid legal jargon or technical terms that may confuse visitors. Make sure to include a strong call-to-action that encourages visitors to take the next step in the conversion process, such as filling out a contact form or scheduling a consultation. Your call to action should be prominent, easy to find, and communicate the benefit of taking action.

To build trust and credibility with visitors, include photos or videos of you and your staff. People want to connect; they don't want to call into a large, impersonal call-center law firm. Have these photos on the homepage so potential clients can see who they will be working with.

Take this one step further and include video testimonials of successful clients for social proof. Client testimonial videos build trust with potential clients by showcasing the people behind your law firm and the positive experiences of your past clients.

While videos and photos of people are so important for branding and differentiating, you do need to keep your website fast-loading– especially on mobile. According to a recent study by Unbounce, nearly 70% of consumers admit that page speed influences their likeliness to buy. Users will exit your website and go to the next search result if they are frustrated. To ensure fast loading speed, consider working with a technical SEO expert.
Create Interesting Content

As Google continues to prioritize helpful, relevant content, personal injury law firms can benefit from creating informative blog content that showcases their expertise, provides value to clients, and improves SEO.

Choose Relevant Topics: When creating content, focus on topics your potential clients find helpful. What questions do they call in about? What are you discussing during your initial conversations with clients? From there, create educational content or how-to guides. Provide educational resources, like step-by-step instructions for filing a claim, explain routine forms, or provide general advice about keeping medical records.

Connect Emotionally: It's not just about the technical legal knowledge you share but how you present it to your readers. Emotionally resonating with your target audience will create a strong connection that can help foster trust and loyalty. Share stories of clients you've helped, including their challenges and how your firm helped them achieve a successful outcome.

Use Engaging Formats: It's not just about writing long blogs anymore. Make your content engaging by including images, videos, infographics, and other visual aids to break up the text and make your content more appealing.

Optimize for SEO: Your content needs to be optimized for search engines. While keywords and on-page signals aren't the whole piece of the SEO pie, they certainly will aid your efforts. Balance the content when it comes to keywords. While you should write about your local community, "keyword stuffing" can negatively impact your ranking.
Generate Local Business Listings

One of the most important aspects of local SEO is generating local citations (in marketing, citations mean business listings). Citations are mentions of your law firm on other websites, such as local directories or review sites, including your business name, address, phone number (NAP), and website URL. Business listings help search engines identify your law firm as a legitimate business in the area, which can boost your local search rankings. As they say, the devil's in the details, so make certain that your NAP is consistent across all citations, as this is a ranking factor.
Claim and Optimize Your Google Business Profile

Google Business Profile (formerly Google My Business (GMB) is a free tool that allows businesses to manage their online presence across Google, including Google Search and Google Maps. Make sure that your profile is complete, accurate, and up-to-date, including your NAP, website URL, and business hours. You should also add photos and videos to showcase your law firm and services.

Use this checklist to see how your Google Business Profile stacks up: How to Optimize a Google Business Profile for Law Firms
Develop Link-building Strategies

This marketing strategy is not for the faint of heart or– in this instance, a small law firm that doesn't have a dedicated marketing team or agency. Link building is the process of returning links from other websites to your own. It is one of the bigger parts of the SEO pie, and backlinks can improve your local search rankings.

Developing link-building strategies involves contacting other websites and asking them to link to your law firm's website. Still, it's not quite as straightforward as it seems. There's an exchange at play here, and you need to offer something of value to websites that will link to you. Some of the common link building practices in the legal field are:
Sponsor local events or scholarships
Participate in local business directories
Write guest blog posts
Create local resources or other original content
Build relationships with podcasters or local media outlets
Utilize broken link building
Referral Marketing

Referral marketing is a powerful way to grow a law firm's business. Word-of-mouth recommendations from satisfied clients can bring in new clients who are more likely to trust and hire the firm. Here are the top 5 best ways to get more referrals for a law firm:
Say Thanks and Ask for Referrals From Satisfied Clients
When you end a matter with a client, take the time to thank them for their business. We all know they could have gone to a competitor, but they went with you. A few weeks or months after their matter is settled, you can ask former clients if they know anyone else who could benefit from your services.
Be a Joiner and Networker
A great way to connect with other attorneys, legal professionals, or other business owners is to join the bar association or online communities or attend networking events related to your interests. Engage with these groups by answering questions, offering advice, and sharing your expertise. Build relationships with these people and ask for referrals when appropriate.
Show off Your Expertise
Are you your region's leading expert on left-turn trucking incidents? Well, now is your time to shine. Become an expert in your area of law. Establish yourself as a thought leader by writing articles, publishing books, and speaking at conferences. By positioning yourself as an authority in your field, you can attract more referrals from people who need your expertise.
Get Involved in Your Community and Volunteer
You'll naturally meet people in your community who will recognize your commitment to the community. Focus on causes and events that align with your values and interests, and be genuine in your interactions with others. When you volunteer, you not only get the opportunity to give back to your community, but you also have the chance to showcase your skills and expertise to others who may require legal services. People will want to work with someone who is engaged in helping the community as a whole.
Be a Guest on Talk Shows, Podcasts, and Other Media
Meet with influential people to reach wider audiences and build credibility. When people see you as a trusted authority in your field, they will be more likely to refer you to others. Share your valuable insights and practical advice, and use examples to illustrate your points. Be sure to spread the love and promote the show on your social media channels to encourage your followers to listen or watch.
To learn more about referral marketing, check out: 22 Proven Ways to Get Law Firm Referrals in 2022
Use Video to Showcase Your Community

Using video to showcase your community is a fun and effective way to connect with your audience. It's time to throw out the old social media playbook and embrace the potential of newer platforms like TikTok and Youtube. While Facebook still has its place, some really interesting things are happening on these other platforms.

You can highlight what makes your community unique by creating short, engaging videos. Whether it's your favorite coffee shop, the best sandwich in town, or the local charity event you're sponsoring, use these platforms to showcase what matters to you and your clients. You can even interview local business owners to give your audience a behind-the-scenes look at your community.

Social media marketing is a powerful tool for law firms to build their brand and generate leads. By creating valuable and entertaining content, you can establish yourself as a trusted expert in your field and connect with potential clients. Get creative and enjoy your social media content - your audience will appreciate it!

Need some inspiration? Check out 9 Attorney TikTok Accounts You Need To Follow For Marketing Inspiration
Don't miss out on these 9 Must-Watch Attorney YouTube Channels to Draw Inspiration From
Invest in Paid Advertising

Paid media is the best way to target ads to users actively searching for legal services or who fit specific demographics, interests, and behaviors. As with other marketing tactics, you can diversify how you spend your ad dollars. Let's review the main ways your law firm can drive more traffic to your website, increase brand awareness, and, ultimately, generate more leads and revenue.
Search Engine Advertising (PPC)
PPC ads are displayed close to the top of search engine results pages (SERPs). Advertisers bid on specific keywords and pay for each click their ad receives, thus the moniker pay-per-click. Start with a small budget and test your ads to see which keywords and ad copy generate the most clicks and conversions. From there, adjust your budget accordingly. Track and measure Click-through rates (CTR), conversion rates, cost per click (CPC), and return on investment (ROI).
Social Media Advertising
Social media ads show up within users' feeds. These ads target specific audiences based on demographics, interests, and behaviors. Consider your target audience and which social media platforms they use the most. Start with a small budget and test your ads to see which generates the most engagement and conversions. Measure and track Impressions, engagement rates, click-through rates (CTR), conversion rates, and return on investment (ROI).
Retargeting
Retargeting ads are displayed to users who have previously visited or engaged with your website. Retargeting can be used across various platforms, including search engines, social media, and display networks. Start with a small budget and test your ads to see which generates the most engagement and conversions. Track and measure Impressions, click-through rates (CTR), conversion rates, and return on investment (ROI).
Talkin' Bout Lead Generation

Lead generation, or "buying leads," is a marketing strategy that involves purchasing contact information (such as email addresses, phone numbers, and names) of individuals who have expressed interest in legal services related to personal injury cases.

While lead generation can be effective for personal injury law firms to acquire new leads, it's important to note that not all of these leads are created equal. Some of the names may need to be qualified leads, meaning they may not have a genuine need for legal services. As a result, be cautious when buying leads and have your intake team thoroughly vet leads to ensure they are good cases to take on.

One of the most effective paid lead generation channels is Google Local Service Ads (LSAs). These ads have been designed to operate on a pay-per-lead (PPL) model. LSAs are only available to law firms that first pass Google's screening process, which requires them to have a valid license to practice law in their state, a background check through a third-party agency (Pinkerton), and can confirm insurance coverage. LSAs appear at the top of the search engine results pages, pushing PPC, the local map, and organic searches farther down the page.

For law firms, you may want to also look into well-known brands like Lawyers.com, FindLaw, Nolo, and Martindale-Avvo. The services these companies provide can vary, with some relying on SEO-driven traffic to their directory pages and others using pay-per-lead models. While these services are popular, they have drawbacks. Many leads are driven by a name search for a specific personal injury lawyer and then resold back to another personal injury law firm. So, make sure to ask a lot of questions when choosing lead generation services, as the economics of these companies can be poor.
Convert More Leads with Lawmatics
Marketing is an essential aspect of running a successful personal injury law firm. The industry is highly competitive, and you need to execute a comprehensive marketing strategy that aligns with your business goals and tracks your performance. However, to truly maximize the potential of your marketing efforts, you need a CRM like Lawmatics.
Lawmatics is specifically designed for law firms and can help you track your marketing ROI and lead-to-client conversion rate. By tracking these metrics, you can determine your marketing tactics' effectiveness and identify improvement areas.
By segmenting and targeting your audience, you can deliver personalized content that resonates with potential clients and nurture your leads. The best part is you can automate communication, so balls are never dropped, and you can keep your lead-to-client conversion rate high.
Don't leave marketing money on the table. Get a demo today.